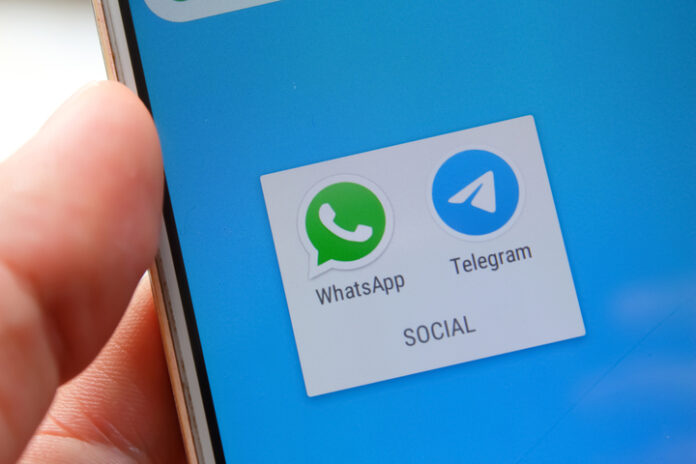 The mobile operator Megafox, one of Russia's top four telecom operators, confirmed that Telegram surpasses WhatsApp to become Russia's most popular messaging tool. Russians have flocked to Telegram as Moscow limits other digital services. According to data from eMarketer, WhatsApp was one of the most popular apps in Russia in 2021, with some 67 million users or about 65 percent of internet users in the country – far ahead of TikTok, Russian social media platform VK, and even Telegram.
Telegram surpasses WhatsApp in shares market
Megafon, analysis of mobile internet traffic showed that Telegram's share rose to 63% in the first two weeks of March, from 48% in the first two weeks of February. In contrast, WhatsApp's share fell from 48% to 32%, according to the same analysis. The average Telegram user used 101MB of data per day, compared to WhatsApp's 26MB. Megafon said in a statement; "The service's popularity has grown in connection with restrictions on access to other messaging applications and social networks."
Telegram has been popular with practically all major media, government agencies, and public figures since the invasion. As the popularity of the service has grown against the plethora of restrictions placed on other messengers and social networks. But, unlike, Signal or WhatsApp, messages on Telegram are not end-to-end encrypted by default, instead, Telegram uses a different type of encryption that does not protect the privacy of conversations.
Read more: Russian Telegram Founder Speaks Up About the Privacy Concerns Amid Ukraine Crisis
Telegram stands tall in Russia
Telegram has benefitted from the image of its creators, brothers Pavel and Nikolai Durov, Russian citizens who left their home country in 2014. According to daily figures provided by Telegram, the app has been downloaded more than 150 million times since the beginning of the year, with the official figure of half a billion active users dating back to January 2021.
Source: Reuters