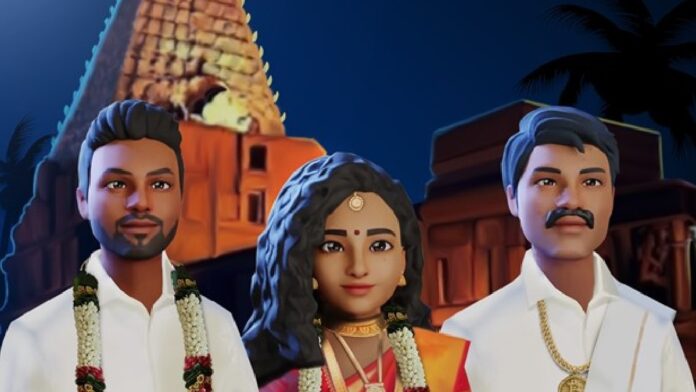 A couple from Tamil Nadu, Dinesh SP, and Janganandhini Ramaswamy hosted their Hogwarts-themed wedding reception in the Metaverse. it was a successful and one-of-its-kind Metaverse wedding for the couple, who wanted to celebrate their wedding with all their loved ones during the pandemic.
I feel so proud and blessed that I have seen and taken advantage of many great opportunities in this world before millions of people have seen them, Beginning of something big! India's first #metaverse marriage in Polygon blockchain collaborated with TardiVerse Metaverse startup. pic.twitter.com/jTivLSwjV4

— Dinesh Kshatriyan ? (@kshatriyan2811) January 11, 2022
Inside the world's first Metaverse wedding
Dinesh SP and Janaganandhini Ramaswamy's reception took place in the virtual world, with avatars of the bride and the groom and guests joining in from all over the world. The groom told a local publication; "As we were in a hill station inside a forest, there was no proper network connection and we faced difficulty due to that. However, the event went well. People from different parts of the world, including Germany and Australia, attended the reception. Our food partner Local from Chennai ensured food delivery at our guests' houses. The event was sponsored by Coinswitch company and we are thankful to them."
Finally into Asia's 1st Metaverse Wedding. Interesting experience. @beyondlifeclub @TardiVerse @kshatriyan2811 pic.twitter.com/zhGPTuedOf

— Divit (@divitonchain) February 6, 2022
The couple had planned a Harry Potter's Hogwarts-themed Metaverse wedding since both are Harry Potter fans. A start-up called TardiVerse worked for a month to create the metaverse where the reception was hosted. The groom also decided to make an avatar dedicated to Janaganandhini's late father too. So, she can feel her father's presence virtually in the metaverse.
Read More: Performing Hajj on Metaverse Cannot Be Considered Real Hajj: Turkish Religious Affair Presidency
The blockchain enthusiast
Dinesh, who is a project associate with IIT Madras, had earlier explained how he came up with the idea of a metaverse wedding, he said; "I came up with the idea of having a Metaverse wedding reception, and my fiancee also liked the idea," He further added; "I have been into crypto and blockchain technology, and have been mining ethereum, a form of cryptocurrency, for the last one year. Since blockchain is the basic technology of Metaverse, when my wedding was fixed, I thought of having a reception in Metaverse."
Source: The Indian Express