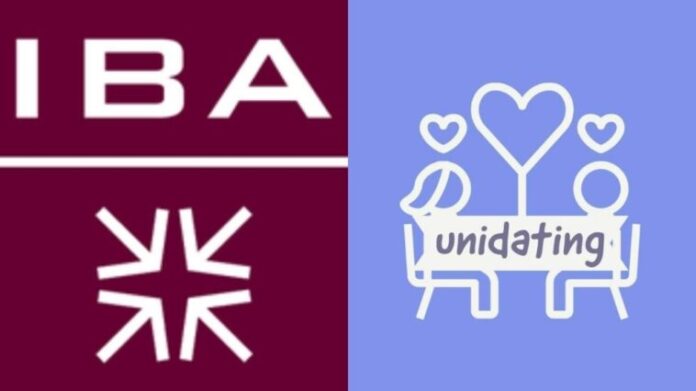 Students of the Institute of Business Administration (IBA) Karachi have rolled out a private dating app known as 'The Uni Dating.' The app is exclusively for the students of IBA. The launch details of the dating app were posted on a Facebook group on Saturday, which went viral among the youth.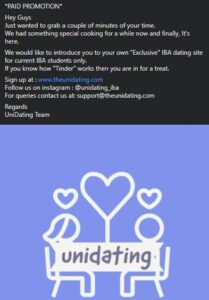 An image of the dating app was posted on Facebook along with a caption: "Hey guys, just wanted to grab a couple of minutes of your time. We had something special cooking for a while and finally it is here. We would like to introduce you to your own exclusive IBA dating site for current IBA students only. If you know how Tinder works, then you are in for a treat."
Read more: Google reveals a zero-day security bug affecting the graphics in Windows 10
The app requires an email address, including the students' official university email address, to log in. However, IBA is yet to reflect on the development of the app by its students.
Moreover, the students of IBA are not the only ones who have developed something exclusive similar to this for their students, as the students of the Lahore University of Management Sciences (LUMS) have likewise created a matchmaking group on Facebook to assist their fellow Luminites to search for suitable matches. The Facebook group is privileged to only LUMS students and alumni, whereas the Non-Luminities are not received there.