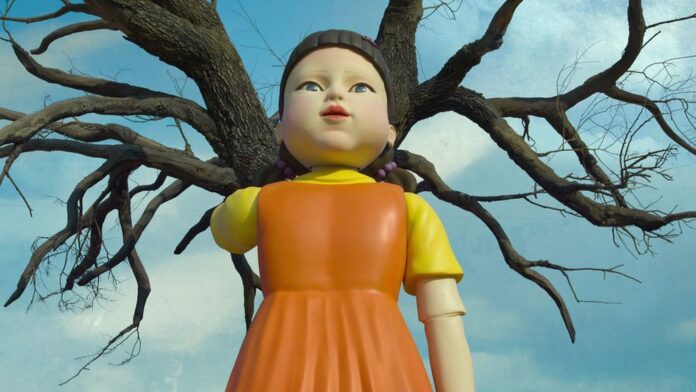 Netflix's latest Korean-language show "Squid Game" about a dangerous competition of adults participating in children's games in the hopes of acquiring a big cash prize is a global sensation. Now, it has its very own brand of digital currency, Squid Game Cryptocurrency, that has rolled out with a huge value run-up.
Squid Game Cryptocurrency Rises With a 2400% Surge
Squid Game cryptocurrency has astounded the dramatic world of digital trade after recording an astounding 2400% surge in less than 24 hours. At the time of press, the digital token was trading at an absolute $3.33 per coin, and the originality token's market cap has risen well above $174 million less than a week after rollout, according to CoinMarketCap.
Read more: Global Squid Game Frenzy Pulls in New Subscribers to Netflix
In addition to this, Squid Game Cryptocurrency continues to make headlines in terms of growth and long-term turnover opportunities, those intrigued in purchasing the token should continue with caution. CoinMarketCap has announced a warning, declaring that "multiple reports" have been received that users are unable to exchange this currency on Pancakeswap, a notable digital exchange platform.
The Crypto Token for Now Just Has a Good Press
Moreover, it is unclear why some users can't sell their tokens, but the coin's white paper highlights anti-dumping technology that limits buyers from selling their tokens if certain conditions aren't met. Squid Game Cryptocurrency began its presale on October 20, enters a long history of other meme coins that have built far-reaching showings for no apparent reason other than good publicity.
Furthermore, the digital currency was launched as the sole coin of Squid Game's gamified project, a crypto play-to-earn platform. The online event, which commences in November, is modeled after the six rounds of games featured in the dystopian Netflix series, but without all the bloodshed.
Source: BBC News