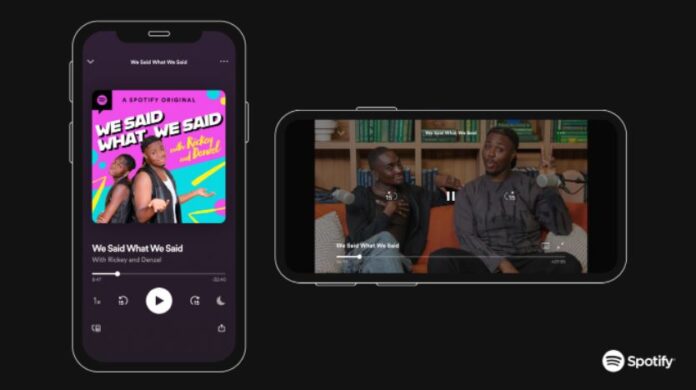 Spotify is now expanding access to upload video podcasts to all creators across five key markets, including the U.S., alongside the introduction of a series of new tools for podcast creators such as support for subscriptions, embeddable videos, analytics, and more. The company first started testing support for video podcasts creation through its Anchor platform last fall, but it was only then available to a select group of podcasters.
Spotify Expands its Monetization Tools with the Launch of Video Podcasts
Furthermore, the company is now launching a suite of new tools and features for video podcast creators, including, notably, a way to monetize. Spotify's current Podcast Subscriptions product will now be available for video podcasts as well, which enables creators to charge for access as they see fit. They could offer subscribers exclusive video content or could put all video behind a subscription while keeping the audio version of their show free, for instance. 
Spotify states more monetization options are on the way as well — and that surely hints toward some sort of advertising model after expanding the access to upload podcasts. Other interactive features already available to audio podcast creators are now making their way to video podcasts with this rollout. This includes support for Polls and Q&As, rolled out last fall to creators and users worldwide.
Creators Will Also Get Insights About Their Uploaded Content
Moreover, video podcasts can now also be embedded off-platform, where the video will play directly in the embed player wherever it's placed. For podcasters looking to understand how well their videos are doing, new video analytics will present insights into their audience. A video bulk-replace feature will make it easier to move to video, as it will enable Anchor creators to replace their existing audio episodes with video versions from a simple interface or easily upload new video podcasts.
Read more: Spotify is Now Testing a TikTok-Like Personalized Feed on the App's Home Screen