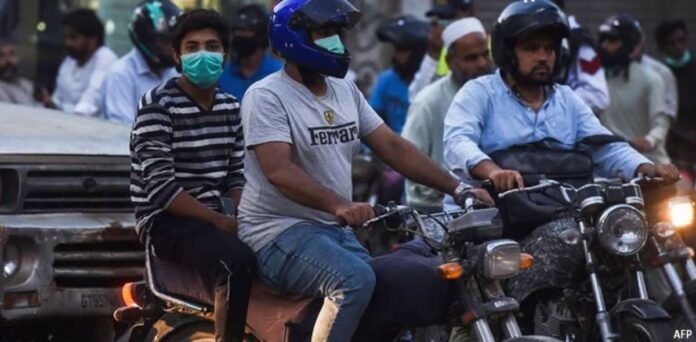 In preparation for the upcoming Eid Milad un Nabi celebrations, the Sindh government has taken an important step by announcing a two-day ban on pillion riding across the province. This restriction is set to be enforced on the 11th and 12th of Rabi-ul-Awwal, covering all major cities in the region, including Karachi, Hyderabad, Sukkur, and Larkana.
Sindh Government's Notification to Ban Pillion Riding on Eid Milad un Nabi
Eid Milad un Nabi, also known as the birthday of the Holy Prophet (PBUH), holds immense religious significance for Muslims worldwide. Celebrated on the 12th of Rabi-ul-Awwal, this occasion calls for special observance and reverence. The Sindh Home Department issued a notification in this regard, which reads; "The Government of Sindh, in the exercise of the powers conferred under Section 144 (6) CrPC, do hereby impose a ban on pillion riding of motorcycle/scooter in various zones/districts of the province of Sindh."
Exceptions to the Ban
While the ban on pillion riding during Eid Milad un Nabi is comprehensive, there are notable exceptions. The prohibition does not extend to women, children under the age of 12, senior citizens, uniformed security personnel, key service workers, and journalists. These exempt individuals are permitted to ride pillion during the specified days, provided they carry their official identification or press credentials.
It's worth noting that the federal government has also recognized the importance of the upcoming religious event by declaring it a public holiday. On 29th September this year, the nation will commemorate this auspicious occasion and various institutions, including the State Bank of Pakistan (SBP) and commercial banks, will be closed to honor the day. Moreover, the Pakistan Stock Exchange Limited (PSX) has already announced its closure on the same day.
Also read: Sindh Police Deploys Facial Recognition Cameras to Curb Harassment Cases