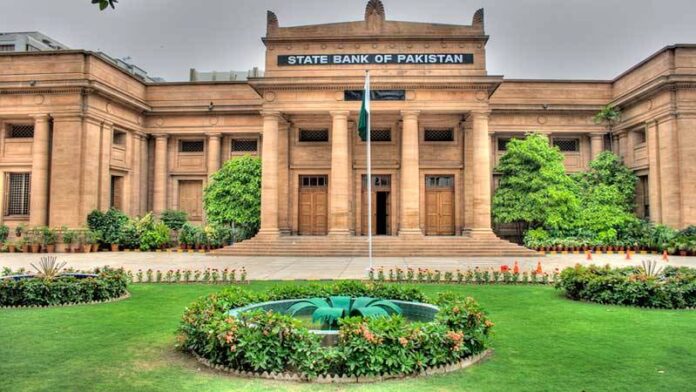 The State Bank of Pakistan (SBP) has waived off the charges on various internet and mobile banking services for consumers. The official announcement was made by the central bank on Twitter.
This new implementation will be the means to support digitization in the banking area and encourage the adoption of digital channels, the State Bank of Pakistan has instructed all banks to remove yearly charges and levy on activation, subscription, etc.
This new decision will be applicable on bill payments, funds transfer/IBFT, beneficiary management, limit management, credit and debit card management, stop cheque payment, etc.
"The digitization of the entire payment process is hindered if the customers can make payments to only those billers that are registered with their own bank. Hence, in order to facilitate the customers, the banks have been advised to make necessary arrangements to ensure that their customers can make online payments to a maximum number of billers," the central bank said.
"To promote the use of payment cards, the banks will issue a debit card to all new bank account holders and customers who have not previously opted for a debit card, unless the customer opts not to receive any payment card. However, this requirement will not be applicable to customers that are not literate, Photo Account Holders and visually impaired persons."
In addition to it, the SBP has advised the banks to create a position of Chief Digital Officer (CDO) who would be accountable for directing the digitization efforts. 
Read more: India asks Facebook to share WhatsApp data with Indian government
Source: TechJuice