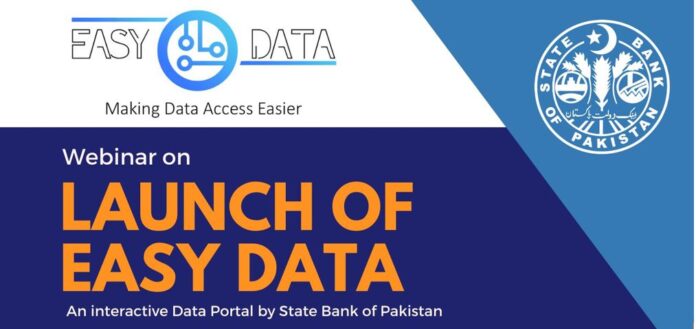 On Wednesday, the State Bank of Pakistan (SBP) launched an interactive data portal called 'Easy Data' for easier access to data. SBP had formed a panel for the discussion on the launch of the new service. The panel consisted of Amit Kamar, the chief spoke person for SBP, who was also the host of this program.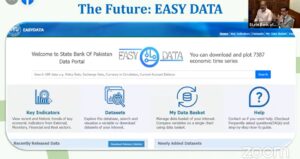 #SBP to launch #EasyData, an interactive data portal that allows easy access to a wide range of economic data sets. Watch live on 01 June, 2022 at 4pm @ https://t.co/hUPxQJDf55 pic.twitter.com/5AEZfd2QQO

— SBP (@StateBank_Pak) May 31, 2022
Furthermore, Dr. Ali Choudhary, the Research Advisor and Chief Economist at SBP, explained the idea of the Easy Data Project at the State Bank of Pakistan. He stated, "The idea of this projected was conceived back in FY2015, while an internal product was being finalized at SBP."
Highlights of the New Interactive Data Portal
All in one place and downloadable rich datasets
Standardized definitions as per international conventions
Historical Series
Demand-side indicators such as sales, FMCGs, etc.
Interactive Graphs
In continuous expansion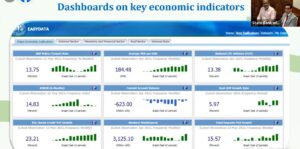 Moreover, Easy Data is a website that gives users ready access to a wide range of data compiled by the central bank, the Pakistan Bureau of Statistics, and other official sources and associations. It is a user-friendly and intuitive interface that will make data access much easier for users. The new interactive data portal, Easy Data provides access to 7000+ time series from 90 datasets covering monetary, external, real and debt, and interest rates.
How to Use Easy Data
Enter the URL 'easydata.sbp.org.pk' in a web browser
This Opens the homepage of the new interactive data portal, Easy Data
Users can click on the key indicators option to launch a dashboard of major economic indicators.
Next users can click on the dataset option on the dashboard to visualize or download datasets.
Read more: SBP Teases About an Upcoming Podcast on its Social Handles