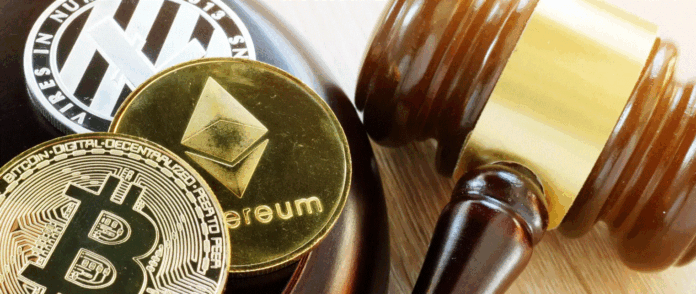 In the recent news, the State Bank of Pakistan (SBP) has declared that the Federal Investigation Agency (FIA) is the suitable government authority to investigate illegal transactions in cryptocurrencies.
FIA to Investigate Illegal Transactions of Cryptocurrency in Pakistan
Furthermore, an SBP spokesperson stated that if any illegal transactions in cryptocurrencies was discovered, FIA was the appropriate authority to investigate the matter. He made it clear that it was not the central bank's prerogative to investigate any individual if he or she is immersed in the aforenamed unlawful action.
Directing to the recent FIA confiscation of more than 1,000 bank accounts for crypto transactions, the representative stated the central bank had published a clear direction to the banking sector concerning the illegality of trading in cryptocurrency.
In addition to this, the spokesperson said SBP was conducting internal analyses on cryptocurrencies as part of its prospective financial procedures in the country. He said, "the case for cryptocurrencies in Pakistan is currently sub judice," suggesting that there should be no public dialogs on the said issue. Moreover, the sale and acquisition of virtual assets are restricted under the SBP's Circular No. 3 of the Banking Policy and Regulation Department (BPRD) dated 6 April 2018.
FIA Has Seized Bank Accounts of 1,064 People
Earlier this week, in the process of FIA's investigation, the bureau seized bank accounts of 1,064 people who had conducted out 2,923 illegal transactions worth a whopping Rs. 51 million through multiple online exchanges, including Binance, Coinbase, and Coinmama. Moreover, the bank accounts of people who had been utilizing Binance P2P to trade digital currencies were also frozen.
Read more: FIA Seized Credit Cards and Bank Accounts Linked to Crypto Transactions
Pakistan is amongst the top 15 in the world for cryptocurrency adoption as of July 2021. As per the President Federation of Pakistan Chambers of Commerce and Industry (FPCCI), Pakistanis presently possess cryptocurrencies worth $20 billion.
Source: Pro Pakistani