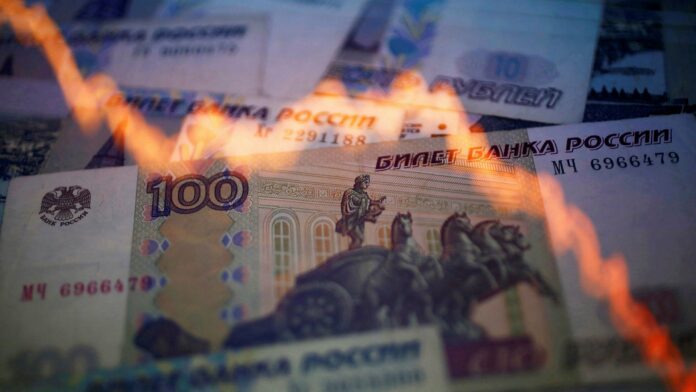 The International Monetary Fund (IMF) said that despite Western sanctions imposed on Moscow, the Russian economy appears to be weathering the storm better than expected as it benefits from high energy prices. According to the report, Russia's domestic demand is also showing some resilience thanks to the containment of the effect of the sanctions.
Russian Economy is Thriving Due to Rising Oil Prices
The International Monetary Fund's latest World Economic Outlook upgraded Russia's GDP estimate for this year by a remarkable 2.5 percentage points. The IMF report said that the rising energy prices are providing an enormous amount of revenue to the Russian economy. It also indicates that major economies including the United States and China are slowing while the Russian economy is estimated to have contracted during the second quarter by less than previously projected.
As per IMF, after starting the year below $80 a barrel, oil prices spiked to nearly $129 in March, before easing back to a little over $105, while natural gas prices are rising again and approaching their recent peak. In contrast, Europe is facing the brunt of the fallout given its reliance on Russia for energy, and the situation could worsen dramatically if Moscow cuts off gas exports, and once the European Union imposes a ban on Russian oil delivered by sea starting next year.
Decline in Russia's Annual Inflation
In June, Russia's annual inflation declined to 15.9% from 17.1% in May, seemingly due to the soaring price of oil that has helped it weather the impact of sanctions. According to Kerim Can Kavakli, an academic at the Bocconi University in Italy; "I don't believe the Russian economy is near collapse. Russia is able to find new buyers for its oil and gas, and the rise in oil prices has helped it further. Russia continues to earn money from trade."
Read more: Russia to Withdraw from the International Space Station in 2024 and Will Build its Own