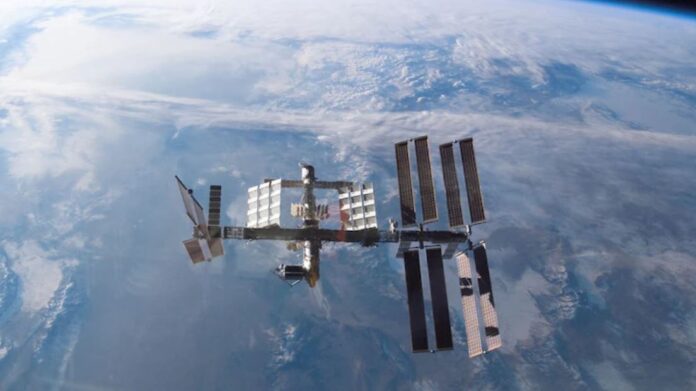 On Tuesday, Russia announced it will withdraw from the International Space Station (ISS) project after 2024. Russia's newly designated head of space agency Roscosmos announced the decision in a meeting with Russian President Vladimir Putin on Tuesday, saying that the agency will instead focus on building its own orbital station. "We will fulfill all our obligations to our partners, but the decision to leave this station after 2024 has been made," the space agency chief Yuri Borisov said.
Russia Has Been Planning to Leave International Space Station Since 2021
Russian officials have discussed leaving the International Space Station since at least 2021, citing aging equipment and growing safety risks. The countries involved in the ISS agreed to use the station until 2024 and NASA plans to use the station until 2030. In his Tuesday announcement about the withdrawal from the International Space Station, Borisov admitted that the Russian space industry is struggling as it also needs to replace many foreign technologies that are no longer available because of sanctions.
"I see my main task, together with my colleagues, is not to lower, but to raise the bar, and, first of all, to provide the Russian economy with the necessary space services," Borisov said. "This is navigation, communication [services], data transmission, meteorological, geodetic information, and so on." Russian state media previously reported that Rocket and Space Corporation Energia is preparing a draft design of the station, dubbed Russian Orbital Service Station, that should be completed in the third quarter of 2023.
ISS Celebrating Moscow's Capture of Eastern Ukrainian Region Became a Controversy 
Moreover, Borisov's latest announcement to leave the ISS will not come as a surprise given Moscow's growing isolation. Russia's space agency caused controversy this month when it released images of its cosmonauts onboard the ISS celebrating Moscow's capture of the eastern Ukrainian region of Luhansk.
Read more: Russian Hackers Are Now Injecting Malware into Google Drive