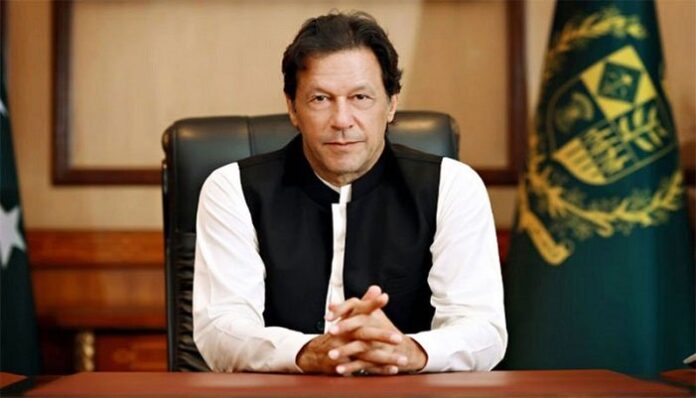 PM Inaugurates Roshan Digital Account in a ceremony in Islamabad.
Roshan Digital Accounts is an initiative of the State Bank of Pakistan with the major commercial banks in Pakistan specifically designed to facilitate non-resident Pakistan. The program will connect NRPs to full array banking services and payment solutions. NRPs will be able to open accounts without physical presence for the first time in Pakistan. The initiative will facilitate NRPs to purchase properties and give access to lucrative investment opportunities in Pakistan. It will also give access to soon to be launched Naya Pakistan Certificates.
NRPs can open Roshan Digital Account to channel Remittances for further investments in securities via CDC, Government is​​​sued Bonds, real estate investments and other legitimate purposes as allowed by the State Bank of Pakistan.  ​​​​
Addressing the audience, the Prime Minister dedicated the occasion to overseas Pakistanis, noting that they have always made Pakistan proud through their achievements and dedication to their motherland. He was delighted that SBP was offering a new channel to connect overseas Pakistanis with their motherland financially and congratulated the Governor SBP, Dr. Reza Baqir, on this initiative. 
The Prime Minister called overseas Pakistanis the greatest resource of the country. He said that in many parts of the world, expatriates have played an important role in the development of their countries. However, he regretted that Pakistan has historically been unable to tap its diaspora effectively. However, he remarked that his government is committed to better integrating overseas Pakistanis into the local economy, and that the Roshan Digital Account is a very important first step in this direction. 
The Governor highlighted that opening the account will require a basic set of information and documents. Banks have been asked to complete all necessary customer due diligence within 48 hours after receiving complete information. He assured NRPs that SBP and the banks were committed to providing them a world-class user experience and to proactively resolving any problems they may encounter during the rollout of the initiative. In this context, he highlighted the dedicated customer support and monitoring system established by SBP and the banks.