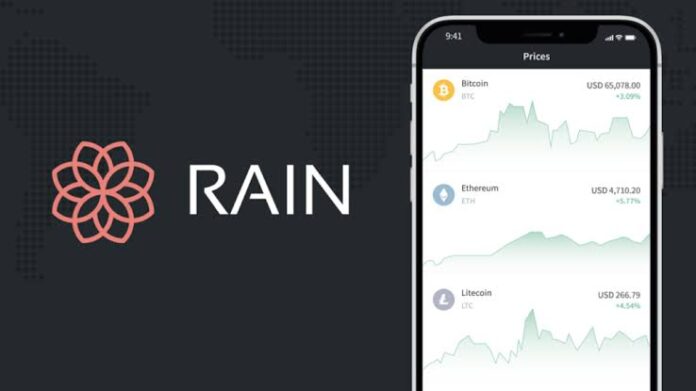 Bahrain's licensed crypto service provider, Rain approached Science Ministry to launch Pakistan's first cryptocurrency exchange. In a letter written to the Ministry of science and technology, the RAIN network proposed a regulatory authority and cross-ministerial committee to establish collaboration among government organizations to generate common economic goals and strike a balance that will drive monetary progress.
Read more: Government to Regularize Cryptocurrency and Use of Blockchain Technology Soon
RAIN approached the science ministry to begin a consultation process with all stakeholders
In a letter written to the ministry of science and technology, the crypto service provider demanded the concerned authorities begin a consultation process with all stakeholders to devise a regulatory framework that is cohesive and simplified to fully realize the potential of crypto assets in encouraging economic development. Copies of letters have also been sent to Federal Minister for Finance, Shakut Tareen, Chairman FBR, Dr Muhammad Ashfaq, Chairman SECP, Aamir Khan, Federal Secretary IT and Telecommunication, Sohail Rajput, Governor State Bank, Raza Bakir, and Chairman Special Technology Zones Authority, Aamir Hashmi.
RAIN approached the scient ministry with an idea to regulate the crypto market in Pakistan, which is facing capital flight due to irregular operators that remain unchecked. Hence, immeasurable losses to exchequer and frauds against the public cannot be stopped without a proper regulatory framework. The letter proposes that the regulatory authority should have experience in overseeing other markets such as capital markets, emerging financial markets, etc. It should also have the involvement of other entities, including taxation, consumer protection, company registration, and enforcement measures.
Rain raises $110 million in Series B funding
Middle East's leading cryptocurrency company Rain raised $110 million in a Series B funding co-led by global VC firms Paradigm and Kleiner Perkins. The crypto firm aims to utilise this investment to further expand its licensing in other countries and regions, enhance its technology with an advanced trading platform, as well as maintain the growth of its operations as crypto adoption continues to grow globally.
Source: Pro Pakistani