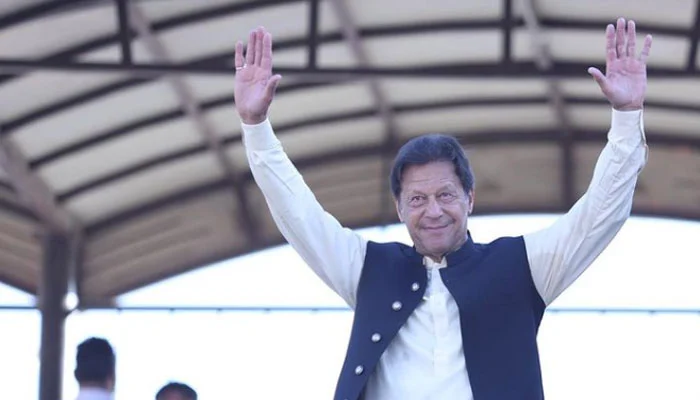 Pakistan Tehreek-e-Insaf (PTI) has won the crucial by-elections that took place in 20 constituencies of Punjab. The unofficial results of Punjab by-elections show PTI clinching 15 provincial seats while the ruling party, Pakistan Muslim League-Nawaz (PML-N), only managed to get four and an independent candidate grabbed one.
PTI is Leading the Unofficial Results of Punjab by-elections
As per details, the PTI candidates won the Punjab by-elections from:
PP-83 Khushab-2
PP-90 Bhakkar-2
PP-97 Faisalabad-1
PP-125 Jhang-2
PP-127 Jhang-4
PP-140 Sheikhupura-6
PP-158 Lahore-15
PP 167 Lahore-24
PP-170 Lahore 27
PP-202 Sahiwal-7
PP-217 Multan-7
PP-224 Lodhran-1
PP-272, Muzaffargarh-5
PP-282 Layyah-3
PP-288 Dera Ghazi Khan-4.
PML-N candidates won their four seats from
PP-7 Rawalpindi-2
PP-168 Lahore-25
PP-237 Bahawalnagar-1
PP-273 Muzaffargarh-6
The vice-president of PML-N, Maryam Nawaz, said that the party should accept the results wholeheartedly and accept the people's choice. She wrote; "PML-N should accept the results. In politics, there are always wins and losses. However, efforts should be made to identify the weaknesses and ways to overcome them."
مسلم لیگ ن کو کھلے دل سے نتائج تسلیم کرنا چاہییں۔ عوام کے فیصلے کے سامنے سر جھکانا چاہیے۔ سیاست میں ہار جیت ہوتی رہتی ہے۔ دل بڑا کرنا چاہیے۔ جہاں جہاں کمزوریاں ہیں، ان کی نشاندہی کر کے انھیں دور کرنے کے لیے محنت کرنی چاہیے۔ انشاءاللّہ خیر ہو گی۔

— Maryam Nawaz Sharif (@MaryamNSharif) July 17, 2022
PTI's Response
The PTI leadership was beyond ecstatic as the results started pouring in, the official handle of the party tweeted; "Thankyou Punjab. With this historic win, you have told the world we are a self-respecting nation. Now whatever the Pakistani people decide, will happen. No foreign power has the right to decide our fate."
شکریہ پنجاب ! آپ کی بہادری کوسلام
آپ نے تاریخی فتح حاصل کر کے دنیا کو بتا دیا کہ ہم خوددار قوم ہیں،اب یہاں وہی ہوگا جو پاکستانی قوم فیصلہ کرے گی کسی بیرونی طاقت کو یہ حق نہیں کہ وہ ہماری تقدیر کے فیصلے کرے۔#ہوگئی_انصاف_کی_جیت pic.twitter.com/PLbWLYCYb1

— PTI (@PTIofficial) July 17, 2022
On the other hand, PTI's Shahbaz Gill was arrested in Muzaffargarh for allegedly visiting different polling stations in the city with his security guards. Several PTI workers were arrested in Lahore when they were found to have been carrying weapons. It is pertinent to mention here that Punjab by-elections were crucial as they were to decide the fate of Chief Minister Hamza Shahbaz and with 15 seats in hands PTI seems favorable to defeat Hamza Shehbaz.
Read more: #امپورٹڈ_حکومت_نامنظور Becomes the Top Trend in Pakistan having 7.3 Million Tweets