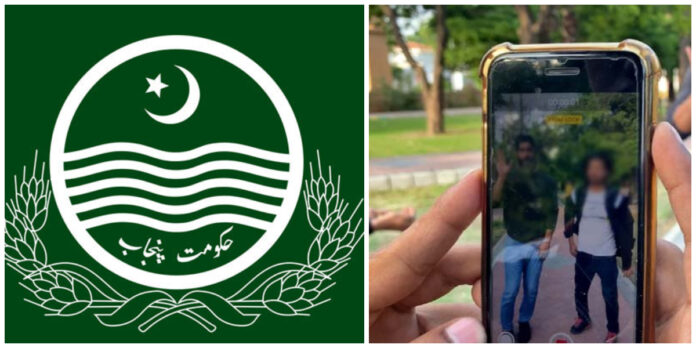 On Sunday, the Parks and Horticulture Authority (PHA) has imposed a ban on the entry of TikTokers and YouTubers into public parks, after the Minar-e-Pakistan incident. The ruling was decided in a meeting of the PHA executives hosted in Lahore. As per the statement published by the PHA, the Tiktokers have to take approval from the authority for entrance into public parks.
Only National Media to Shoot Videos in Public Parks 
Furthermore, the PHA is also weighing a prohibition on the entry of more than two men in public parks. Only state media will be permitted to shoot videos in public parks. Permission to shoot videos for social media will be conditioned on the submission of a scenario in advance, while safety personnel stationed at the public parks will monitor Tiktokers and YouTubers. The Punjab Chief Minister, Usman Buzdar will give final approval to inflict the ban.
Read more: These are some of the women's safety applications available in Pakistan that every woman should know
Meantime, the PHA has boosted security at three major public parks: Allama Iqbal Park, Potohar Park, and Rawal Road Park. The Dolphin Force and PHA additional security guards have been stationed at Greater Iqbal Park.
The Horrific Minar-e-Pakistan Incident
The said ban was imposed on the entry of TikTokers after the recent harassment incident that occurred at the Minar-e-Pakistan where a female TikToker was assaulted by more than 400 men at Greater Iqbal Park on Independence Day. Till now, the Punjab Police has arrested 130 people and recognized 40 of them through videos of the horrific event.
PM Imran Khan to Receive Briefings on Assault Incident  
Furthermore, it has been reported that Prime Minister Imran Khan will receive a briefing on the assault and harassment against a female TikToker at Minar-e-Pakistan during his visit to Lahore on Wednesday.
In addition to this, the PM will also be briefed on several provincial matters. "The prime minister will chair a high-level meeting at the Chief Minister House where he would review uplift projects launched in the Punjab province," they said.
Source: Ary News