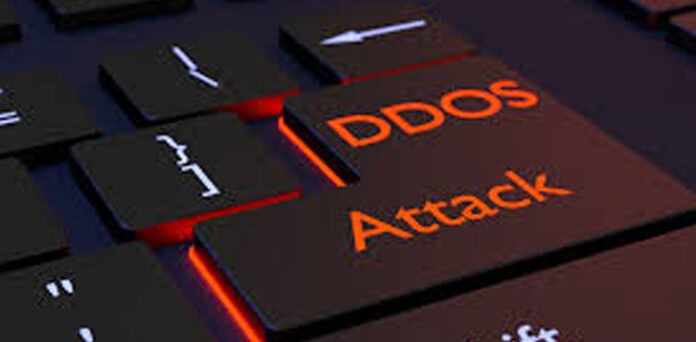 The Pakistan Telecommunication Authority has denied reports of any DDOS attack. They claimed that the reports were fabricated and baseless. PTA took to Twitter to rebut the rumors; "It was reported on social media that last night Pakistan suffered a major DDOS attack on a national level which affected internet services. Such reports are incorrect and no evidence was found. Users are requested not to spread such unverified information."
It was reported on social media that last night Pakistan suffered a major DDOS attack on national level which affected internet services. Such reports are incorrect and no evidence was found. Users are requested not to spread such unverified information.

— PTA (@PTAofficialpk) September 19, 2021
Rumors stem from an official Twitter account
The major DDOS attack report was reported by the Chief digital officer of Jang Group, Umer Saif, he tweeted; "Pakistan's cyberspace (again) under attack. A huge DDOS attack. Expect slow Internet." To which, PTA responded; "Such reports are incorrect and no evidence was found. Users are requested not to spread such unverified information."
Pakistan's cyber space (again) under attack. A huge DDOS attack. Expect slow Internet.

— Umar Saif (@umarsaif) September 18, 2021
Rafay Baloch, a cybersecurity research analysis, also retweeted PTA's clarification tweet and confirmed from his reliable sources that no attack was reported. He said; "As per the info received from my sources backed by technical evidence. There is no evidence of any DDOS attack against Pakistan's Cyber Space and nor there have been any complaints of slow browsing received from users."
As per the info received from my sources backed by technical evidence. There is no evidence of any DDOS attack against Pakistan's Cyber Space and nor there have been any complaints of slow browsing received from users. https://t.co/fnMHXZmjDl

— Rafay Baloch (@rafaybaloch) September 19, 2021
Major DDOS Attack in Pakistan
Distributed Denial of Service (DDoS) attacks takes advantage of the specific capacity limits that apply to any network resources, such as the infrastructure that enables a company's website. Attackers direct a huge amount of traffic to that particular website using bots, software that performs automated tasks over the internet.
Read more: Computer Hardware Giant, Gigabyte, Hit with Ransomware Attack
One such attack was reported in 2014 when hackers from different parts of the world attacked Pakistani websites. They also hacked websites belonging to the security forces and the federal government and leaked the private data of government and security officials. Pakistani ISPs are not capable of handling even a small attack as a result local businesses, Banking systems, call centers, and BPO companies suffer a lot.