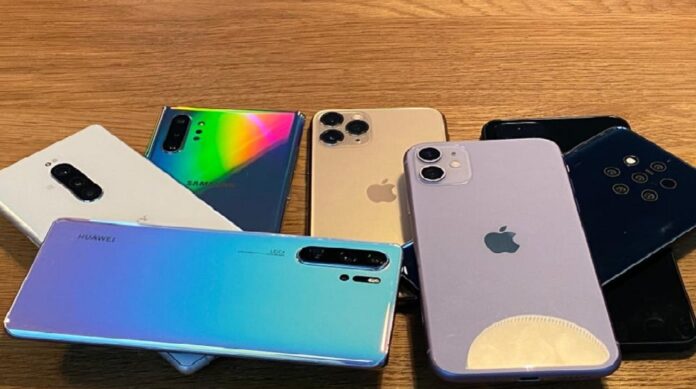 The Pakistan Telecommunication Authority (PTA) has approved the Type Approval Technical Standards Regulations, 2021. It allows a person to import only five mobile devices in a calendar year for their personal use. PTA has taken this step to limit the import of mobile phones so that consumers will buy locally assembled phones.
Read more: PTA awards 4G Spectrum License to Ufone Amid the Absence of Other Telecom Operators
Rules pertaining Type Approval Technical Standards Regulations, 2021
The foreign missions including high commissions and embassies will file their Certificate of Compliance (COC) requests for import of telecommunication equipment through the Ministry of Foreign Affairs; however, they will have to apply for type approval for terminal equipment after providing required documents/sample/fee to the PTA. Furthermore, the IMEI for the device(s) will contain only GSMA issued Type Allocation Code (TAC) excluding placed in the blacklist by the authority. Mobile devices that contain duplicated/cloned/stolen/counterfeit will not be allowed for the issuance of the COC by the PTA.
All type approval holders and persons importing PTA type-approved terminal equipment and mobile devices for sale and marketing in Pakistan are to ensure that they will establish a customer service or after-sales mechanism for the facilitation of their customers, and obtain the COC for parts imported for after-sales provision through the PTA. Furthermore, a monthly report for the sale of such devices, along with the end-user and the PTA license details will be provided to the PTA. For devices operating in the HF and the UHF frequencies band, type approval will be granted, subject to the provision of the PTA issued license, and the devices will be programmed within the allocated frequencies band and output power as per the conditions of the license.
Any concealment of the material or facts at the time of submitting the documents will result in the cancellation of the certificate. PTA also retains the right of canceling or suspending the license in case the imported/sold device has any manufacturing default or health hazard.
Locally produced smartphones surpass the imported ones
The news implemented by the PTA has largely contributed to the increase in the local production of smartphones. The production of mobile phones by local manufacturing plants has surpassed the number of mobile phones imports in the country during Jan-July 2021 as the local production was recorded at 12.27 million compared to the imported mobile phones of 8.29 million.
Increased taxes on imported devices and the newly issued Type Approval Technical Standards Regulations will also enhance the local production of smartphones that will aid in improving the prevailing financial resources of the country. The government of Pakistan's comprehensive mobile manufacturing policy has encouraged international mobile phone manufacturers to establish their units in Pakistan.
Source: Pro Pakistani