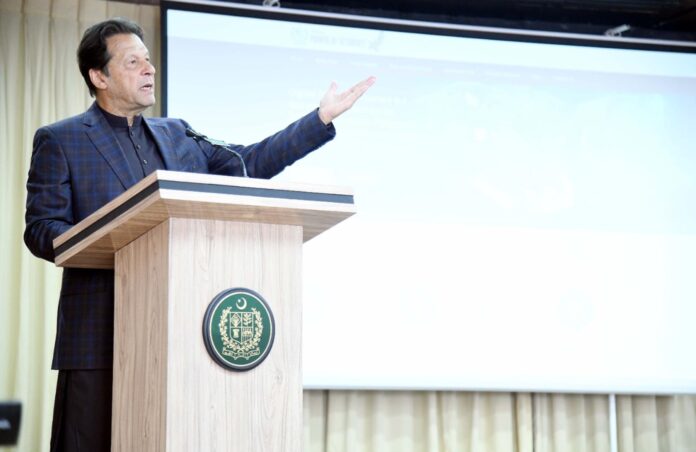 Prime Minister Imran Khan launched the pilot phase of the Digital Power of Attorney Portal for overseas Pakistanis. Addressing the launch ceremony in Islamabad, Imran Khan lauded his team's effort to complete the digital power of attorney portal project. He said, "I am delighted that we have streamlined and digitized this process, which previously took months to complete."
Read more: Parliament Passes Bill on Giving Overseas Pakistanis Voting Rights and on the Use of EVMs
Digital power of attorney portal to simplify the verification process of the power of attorney
The digitization of giving PoA for the expatriates targets the inconvenience the overseas Pakistanis face of visiting government offices in person. The digital power of attorney portal introduced by the National Database and Registration Authority (Nadra) will give much-anticipated ease to the expatriates, who used to go through a monotonous course of physical appearances at their particular government offices and departments. The ten pilot phase missions are introduced in Washington D.C., New York, Chicago, Houston, Los Angeles in the United States, and London, Birmingham, Manchester, Glasgow, and Bradford in the United Kingdom.
#NADRA has developed Digital Power of Attorney (POA) for #OverseasPakistanis They can now apply for PoA from the comfort of homes. Annually approx 75K people visit Pak Foreign Missions for POA issuance. Not anymore! /1#DigitalPakistan#OverseasPakistanis #Governance pic.twitter.com/joxv1lrCzw

— Tariq Malik ™ (@ReplyTariq) November 18, 2021
Nadra Chairman Tariq Malik said that rolling out digital services for expatriates was another step towards implementing the prime minister's vision of creating ease in public service delivery. He further added that the digital solution for issuance of PoA from the comfort of their homes was a leap forward, putting an end to customer inconvenience alongside saving time and traveling costs for overseas Pakistanis.
The virtual solution created by NADRA
The Digital power of attorney portal created by Nadra utilizes Pak-ID Online Biometric Verification Services. Along with two witnesses, the applicants will scan and upload their paper-based biometrics, which is verified through the national database in real-time. Nadra has also enabled a video interview module in the application that will allow the consular officer at the Pakistan mission to conduct the online interviews of the overseas Pakistans and witnesses and notarise their consent to execute PoA.
Source: ARY News