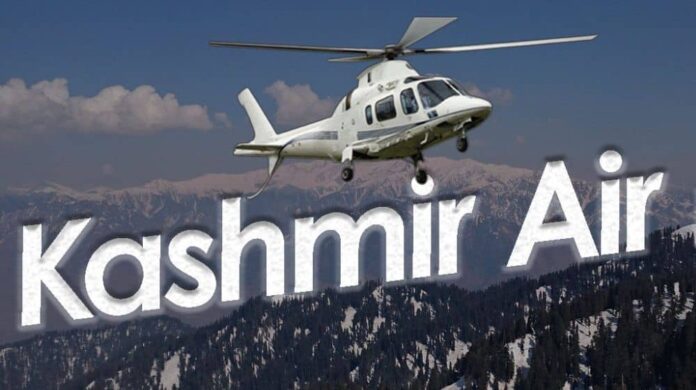 President Alvi has launched AJK's first-ever airline, Kashmir Air, the commercial helicopter flight is aimed at promoting tourism in the Azad Jammu and Kashmir region. Talking at the inauguration ceremony, Arif Alvi said that Kashmir is blessed with immense natural beauty and tourism potential, and the private sector should play its role to develop the tourism industry of Pakistan.
Kashmir Air to Operate Flights To and From AJK and to other Northern Areas
Kashmir Air is a venture of a US-based electronic healthcare management company, MTBC, that will operate helicopter flights instead of jet planes as the region lacks commercial landing strips. The vertical landing and take-off ability of helicopters will make it easier for the aircraft to carry people between multiple destinations. The airline will cover the beautiful areas of Pakistan, such as; Chitral, Swat, Babusar Top, and many more.
In a bid to promote tourism, Kashmir Air will also offer a wide variety of services including air safari, glider flights, and search and rescue operations in the northern areas. President Alvi has called for adopting an integrated approach to tourism planning in AJK as the tourism industry had become the mainstay of many developing economies in the world and is considered a prime source for earning foreign exchange, creating jobs, stimulating growth, and reducing economic disparities.
Pakistan to Launch Low-cost Fly Jinnah Airline
Pakistan is set to launch its low-cost airline, Fly Jinnah, on 31st October after receiving its Air Operator Certificate (AOC) and Air Operating License (AOL) earlier this month. The airline will operate from Karachi, Lahore, Peshawar, Quetta, and Islamabad with an introductory one-way fare of Rs. 13,999. Fly Jinnah is also offering a free 10-kilogram hand baggage allowance as well as free in-flight entertainment.
Also read: FBR Increases Tax Amount on Business Class Airline Tickets