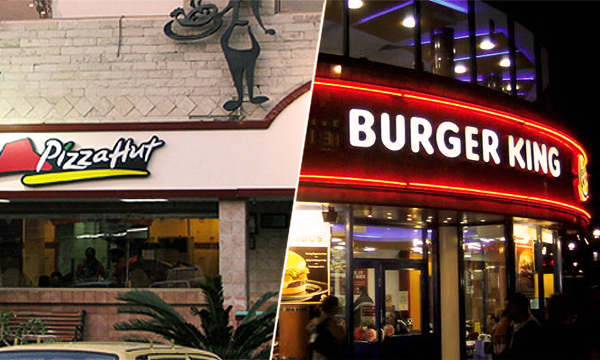 Popular fast food chains Pizza Hut and Burger King have closed their businesses in Pakistan as Islamabad-based Maaks International acquired MCR and MCR Pakistan, respectively. The deal is reportedly finalized in the range of $10 million to $15 million, and the new management will be running both companies under the same brand name.
Pizza Hut and Burger King Outlets to Increase in Number in the Coming Years
The Islamabad-based Maaks International has been running successful businesses in the rice, petroleum, hospitality, pharmaceuticals, and FMCG sectors. The acquisition involves running 84 Pizza Hut and 9 Burger King outlets in the country and the company has pledged to increase the current number of both eateries in the next five years.
Currently, the franchise business of both food chains is out of commission, with the new owner vowing a comeback within this month and the addition of roughly 25 new outlets each year. Azhar Jafri, Executive Director of MCR and MCR Pakistan, said, "We want to revamp operations completely. We plan to increase Pizza Hut branches to 200 and Burger King to around 50 by 2027."
The Fall of Both Fast Food Chains in Pakistan
According to the Executive Director, Pizza Hut was unable to follow the international benchmark, due to which the brand was not performing well. It was also facing supply chain issues, and during this process, Pizza Hut lost its groove. The same happened with Burger King, where the previous management stopped following international guidelines. Jafri said that despite inflation, the high-end food business remains a huge market; he said, "Go to Kolachi (restaurant) — there are around 1,000 waiters to serve the high number of customers. Go to Lal Qila (buffet restaurant), which is very expensive. Pizza Hut is comparatively inexpensive compared to their food."
Also read: SWVL Shuts Operations in Pakistan After Hitting Pause on Intra-city Rides