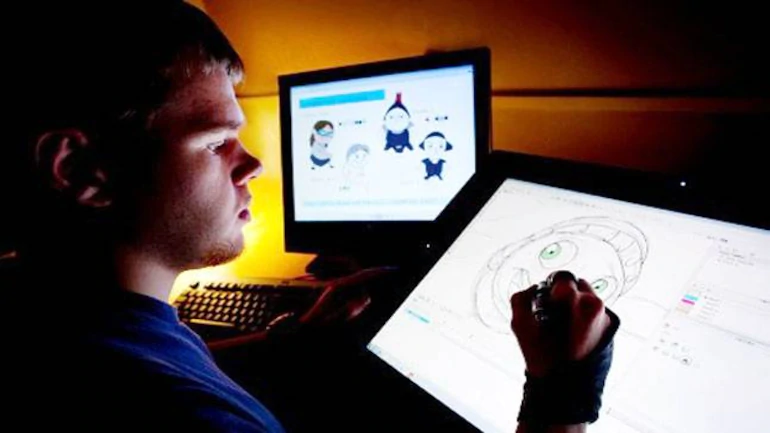 The IT Ministry and Karachi University (KU) have joined hands to form a Centre of Excellence on Animation (CoE) at the University of Karachi for the promotion of the animation industry. Since, Pakistan had a huge po­tential and could be one of the key regional players in gaming, animation, and the multime­dia industry. The development of Centre of Excellence on Animation could help in boosting the animation industry.
Read more: Arif Alvi Inaugurated the Digitization of State-Run Media Organizations
The Centre of Excellence on Animation
A memorandum of understanding was signed between Ignite – a non-profit incubation centre owned by the federal government and is run by the IT & Telecom ministry – and the University of Karachi to develop the centre of excellence on animation. As per the MoU, the Centre of Excellence will house a vertical incubator, training facility, production studio, and co-working space for the promotion of animation, VFX, and game development across the country. The centre of excellence on animation is expected to start its operations in six to eight months.
As per source; "The CoE will bring a paradigm shift in reviving up research and innovation in Gaming, VFX (visual effects), Computer Vision and AI through a robust ecosys­tem in collaboration with tech partners, industry, investors, industry associa­tions and government, and will bolster indigenous product development while propelling the growth of tech entrepre­neurship in the country." The Federal Minister for IT & Telecom Syed Aminul Haque said; "We aim to empower our youth also to take a larger chunk off the current global animation market. We must tell the world that our youth is on par with the world in adapting to this creativity."
The overall cost of the project
Aminul Haque said that Rs2 billion had been allocated for the project, of which Rs1 billion would be released immediately. While speaking to the occasion the IT & Telecom minister mentioned that the estimated size of the global animation industry is about $370bn and it is expected to double by 2030 to $642bn. One may question Pakistan's current market share in this big market. The answer is rather embarrassing, which is nothing.
Talking about articulating young talent he said that the young generation has never been able to access such facilities that can help augment their talent. Keeping these shortcomings in mind, our ministry is now committed to providing the youth with all those facilities, infrastructure, and training that are too expensive for an average person to afford the Centre of Excellence on Animation.
Source: Tech Juice