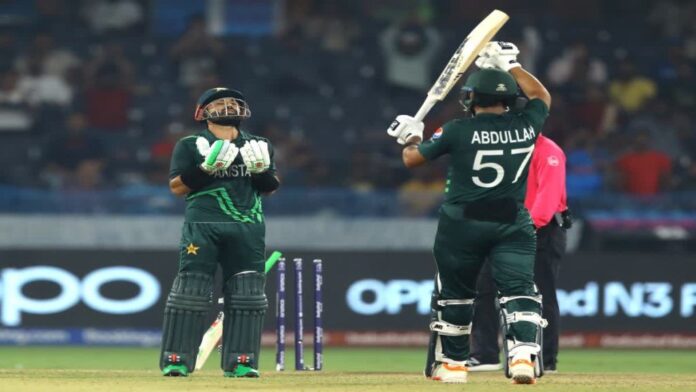 In a thrilling contest that will be etched in the annals of Cricket World Cup history, Pakistan accomplished a remarkable feat by beating Sri Lanka in a record Cricket World Cup run chase. This monumental victory was led by Mohammad Rizwan and Abdullah Shafique, who both notched centuries, as Pakistan successfully pursued a challenging target of 345, achieving it in 48.2 overs. The outstanding performance outshone the previous record run chase of 328, set by Ireland during their stunning victory over England in the 2011 World Cup.
Record Cricket World Cup Run Chase that Shook the Ground
The heart of Pakistan's historic chase was the breathtaking centuries scored by Mohammad Rizwan and Abdullah Shafique. Rizwan's undefeated 131 and Shafique's 113 demonstrated unwavering resolve and exceptional skill. The unique partnership showcased Pakistan's cricketing prowess as they surpassed the remarkable chase of 328, setting a new standard for future World Cup encounters.
Rizwan expressed his pride in representing his nation, stating, "Every time you play for your country, it's a source of immense pride." He went on to acknowledge the challenge of such a chase, emphasizing its special nature. In the dressing room, the entire team shared a collective belief in their ability to achieve the chase, demonstrating the significance of teamwork. Rizwan highlighted their strategic decision to build a strong partnership, emphasizing the collaborative spirit within the squad.
Sri Lanka's Brave Fight
Sri Lanka, too, displayed their cricketing mettle in this high-scoring encounter. Kusal Mendis, with a blistering 122, marked the fastest century for Sri Lanka in a World Cup match. Alongside him, Sadeera Samarawickrama's 108 provided a substantial foundation. However, despite these heroic efforts, they were unable to defend their formidable total of 344-9.
This victory stretched Pakistan's unbeaten record against Sri Lanka in World Cup encounters to 8-0. The win secured Pakistan four crucial points from two victories, as they had previously triumphed over the Netherlands. With the marquee clash against archrivals India on the horizon, Pakistan's cricket fans eagerly anticipate a fierce battle on the pitch.
Also read: Controversy Erupts as Pakistani Presenter Zainab Abbas Leaves India Over Anti-Hindu Posts