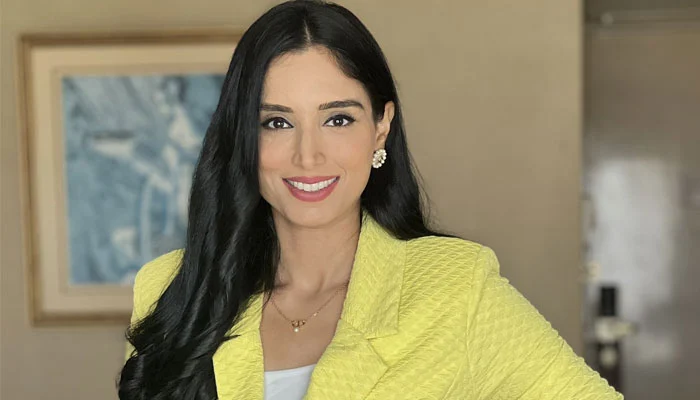 Pakistani sports presenter Zainab Abbas, who arrived in India to cover the ICC ODI World Cup, has been given a safe exit from India following a complaint filed against her by a Delhi-based lawyer. The complaint alleged that Abbas had made derogatory remarks about the Hindu faith and beliefs in past posts on social media platforms, including Twitter.
Zainab Abbas Left India Over Safety Concerns
Zainab Abbas left India citing "safety concerns" amidst allegations related to cybercrime and her anti-India social media posts. This move came as screenshots of her Hinduphobic remarks spread like wildfire across social media, sparking outrage among netizens and calls for action from both the Indian government and the Board of Control for Cricket in India (BCCI).
वकील और सामाजिक कार्यकर्ता @vineetJindal19 द्वारा पाकिस्तानी प्रज़ेंटर @ZAbbasOfficial के खिलाफ साइबर सेल दिल्ली पुलिस में शिकायत दर्ज की गई है। हिंदू आस्था और विश्वास के लिए अपमानजनक टिप्पणी करने और भारत विरोधी बयानों के लिए धारा 153A,295,506,121 IPC और धारा 67 IT अधिनियम के तहत… pic.twitter.com/I16raHtJEu

— Adv.Vineet Jindal (@vineetJindal19) October 6, 2023
Zainab's incident took place just hours before Pakistan's second World Cup match against Sri Lanka, adding a dramatic twist to the already highly anticipated tournament. Despite the controversy, Abbas had expressed her excitement about covering the quadrennial event in India through various social media posts in the lead-up to the World Cup.
Legal Action for Hurting Hindu Sentiments
Delhi-based lawyer Vineet Jindal played a pivotal role in this development. He filed a complaint against Abbas, urging authorities to take appropriate action against her. In his tweet, Jindal demanded the filing of an FIR under sections 153A, 295, 506, 121 of the Indian Penal Code and section 67 of the Information Technology Act. He also called for Abbas's removal from the list of presenters for the ICC World Cup, emphasizing that "anti-Bharat" sentiments would not be tolerated in India.
Complaint against @ZAbbasOfficial filed by Advocate & Social Activist @vineetJindal19 with cyber cell Delhi Police.Requesting to lodge FIR under section 153A,295,506,121 IPC and sec67 IT Act for making derogatory remarks for Hindu faith and beliefs and for anti -Bharat… https://t.co/vctiV98wBT pic.twitter.com/f9C6I0OMuD

— Adv.Vineet Jindal (@vineetJindal19) October 5, 2023
Pakistan commenced their World Cup campaign with a shaky victory against the Netherlands, recovering from the early loss of wickets. With the upcoming matches against Sri Lanka and the highly awaited clash against arch-rivals India, Pakistan's cricket journey continues, overshadowed by the unexpected incident of Zainab Abbas, a prominent figure in sports media.
Also read: Pakistan Cricket Team Makes Long-Awaited Return to India for Cricket World Cup 2023