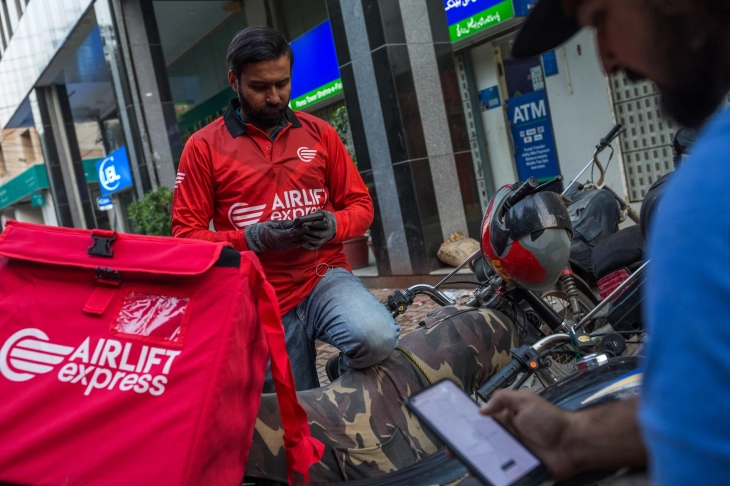 Pakistan's top q-commerce startup, Airlift, has announced to permanently shut down its operations in the country as the finances started to dry up and the company could not secure any fresh funding. According to the company's executive, The Lahore-based instant-delivery startup will permanently shut down on 12th July.
The Startup Failed to Survive the Global Recession 
Airlift has to permanently shut down its operations due to the economic downtown and global recession due to which the company was unable to hold its footings in the market. According to a statement issued by the company; "While the global recession and recent downturn in capital markets have affected economic activity across the board, it has had a devastating impact on Airlift and rendered its shutdown inevitable. On July 12, Airlift's operations will shut down permanently."
In order to survive, the startup previously discontinued its operations in certain regions, increased delivery charges, and laid off 31% of its headcount to manage the revenue situation but it failed in the end. According to the company; "It stopped the operations while at a distance of three months before reporting an operating profit (positive cash flow from operations) and six to nine months before posting a net profit (free cash flow)."
Read more: Airlift Lays off 31% Workforce Amid Global Recession
Airlift Secured the Highest Funding for any Pakistani Startup Ever
The Lahore-headquartered startup told employees that it would provide severance payments to employees in the next four to eight weeks and clear dues to suppliers and stakeholders. Previously, Airlift raised $85 million in its Series B funding round at a valuation of $275 million, the highest for any Pakistani startup. The q-commerce startup was also appreciated by the ex-PM of Pakistan, Imran Khan, for securing funding of $85 million. The startup operated in eight major cities of Pakistan, including Lahore, Karachi, and Islamabad and users can order groceries and other essential items using the Airlift website or app.