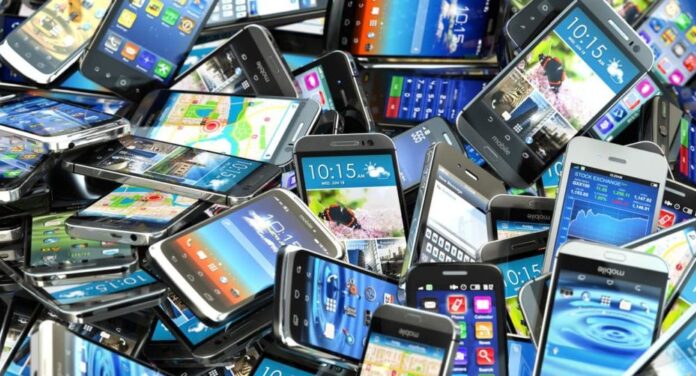 Pakistan's mobile phone imports industry has experienced a remarkable upturn, with imports valued at a staggering Rs. 19 billion in July 2023, as per the latest statistics released by the Pakistan Bureau of Statistics (PBS). This data reflects a prominent boost in imports compared to the previous month, June 2023, showcasing a 24 percent increase from Rs. 15.356 billion. The surge is even more pronounced when juxtaposed with the same period in the previous fiscal year, witnessing an astonishing growth of almost 125 percent compared to July 2022's imports valued at Rs. 6.542 billion.
A Resurgent Trend in Mobile Phone Imports
The ascending trajectory of mobile phone imports is unmistakably visible from both local and global perspectives. In terms of dollar value, the imports in July 2023 stood at $68.135 million, marking a 27 percent surge from June 2023 and a substantial 75 percent escalation from July 2022. This surge in imports can be attributed to the central bank's decision to ease import restrictions, which were implemented earlier to curtail the outflow of dollars. As these constraints were lifted towards the end of June, imports experienced an immediate resurgence, indicating a possible shift in Pakistan's economic landscape.
Balancing Trade Dynamics
Pakistan's import regulations have played a pivotal role in shaping the country's trade dynamics. The enforcement of strict import limitations in the previous year aided in narrowing the trade deficit by a remarkable 43.03 percent. During the fiscal year 2022-23 (FY23), the trade deficit decreased from $48.354 billion to $27.547 billion, with imports dropping by 31 percent from $80.136 billion in FY22 to $55.291 billion in FY23. However, the subsequent removal of these restrictions has led to a renewed increase in imports, particularly evident in the robust growth of mobile phone imports worth Rs. 19 billion.
Also read: Interim IT Minister Aims for $20 Billion IT Exports