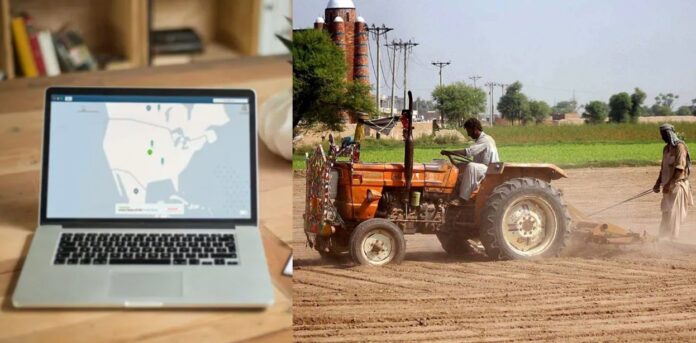 Pakistan's First-Ever digital dera is established in a remote village of PakPattan district in collaboration with the Agriculture Republic and Internet Society Global, Pakistan. The Digital Dera will provide training to 15,000 farmers in digital farming practices and provide them access to the latest technology and resources in the farming sector.
Read more: PM Imran Khan launches NADRAs Pak-ID Mobile Application as a Part of Digital Pakistan Initiative
Pakistan's First-Ever digital dera to facilitate farmers
In the first phase of this digital initiative, two desktop computers and three tablets have been made available at the Dera which has been equipped with a fast brand-band connection in an air-conditioned atmosphere powered by a solar system. The facility will not only help them learn new farming techniques but also connect with agriculture experts to get advice on various issues faced from plantation to harvesting various crops.
Director General Agriculture (Extension) Punjab Dr. Anjum Ali Buttar, said that the government is taking all kinds of steps to ensure the prevalence of smart agricultural practices in the province. He also added that changing weather conditions necessitated the introduction of new crop varieties that are resistant to climate change.
Agriculture Republic co-founder said; "The Digital Dera is an attempt to empower local farmers through the internet connectivity and access to the digital knowledge economy. It will also serve as a digital hub to organize awareness and capacity building sessions to educate the youth and small farmers about transparency and accountability in agriculture, food security, and climate change policies."
One of its kind project of Pakistan to provide digital education to farmers
Digital dera is one of its kind project introduced by the government of Pakistan that will support Internet empowered entrepreneurship and introduce the farmers to the power of IoT, e-commerce, digital and online means to increase crop yields, smart management of farms and promote agriculture products to the world from Pakistan's rural center.
Talking to Gulf News, Pakpattan-based young farmer and Agriculture Republic founder Aamer Hayat Bhandara said; "The network will support youth, women, and men farmers to learn and access the latest information and knowledge about digital and precision agriculture, especially smart farming innovations with hands-on capacity building and demonstrations."
Source: Mashable