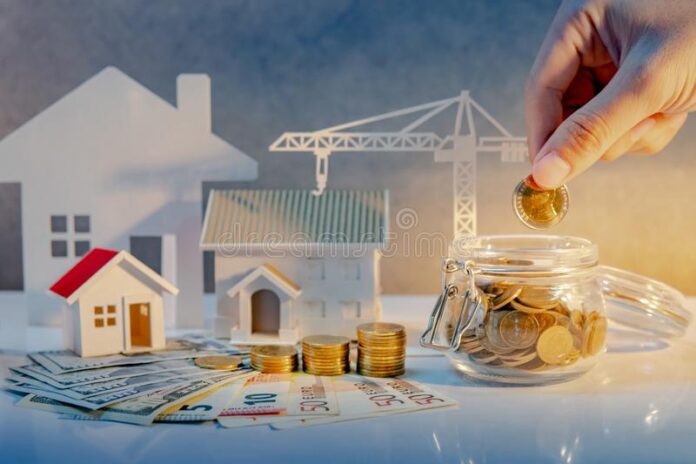 Pakistan's first Development Real Estate Investment Trust (REIT) is set to get listed on the Pakistan Stock Exchange (PSX), which will take place on the 14th and 15th of December. Ten percent of the total units – 14 million units – of the REIT scheme have been offered by Javedan Corporation Limited to the general public at a price of Rs10 per unit. REITs are investment schemes that collect money from investors and use it in real estate projects; the proceeds will help the company build Globe Residency – an apartment project of 1,344 residential units in Naya Nazimabad.
How Does the Real Estate Investment Trust Work?
Mr. Ejaz, CEO of Arif Habib Dolmen REIT Management Ltd – a sister company that's going to launch as many as four REITs in the next few months – said that the general public is expected to buy 10% of the shareholding in the REIT, shareholders of parent firm Javedan Corporation will subscribe to 85% units at the same price; while the real estate consultants will buy the remaining 5% shareholding.
The CEO of AHDRML said, "It is critical to recognize that the REIT industry is essentially a real estate investment business. The regulatory regime is changing, and there is a need to strike a balance that allows REITs to operate while also providing a strong system for maintaining discipline, accountability, and transparency." He further added; "If you buy a plot worth Rs. 50 million and need Rs. 1 million, you can't just take it out. The lack of liquidity and size made the real estate market inaccessible to the average person. The conversion to REITs was used to solve this problem."
SECP-licensed Projects
The SECP has also allowed the establishment of REIT general-purpose investment funds (like mutual funds) to attract capital from investors that can be invested in any REIT project. Over the past one year, the SECP has issued some 16 licenses for the establishment of REIT management companies. "There are some 11 REIT projects worth Rs600 billion in progress at present. REIT projects enable the common man to increase investment and develop saving habits," Ejaz noted.
Read more: FBR Develops a New App to Monitor Shady Real Estate Transactions