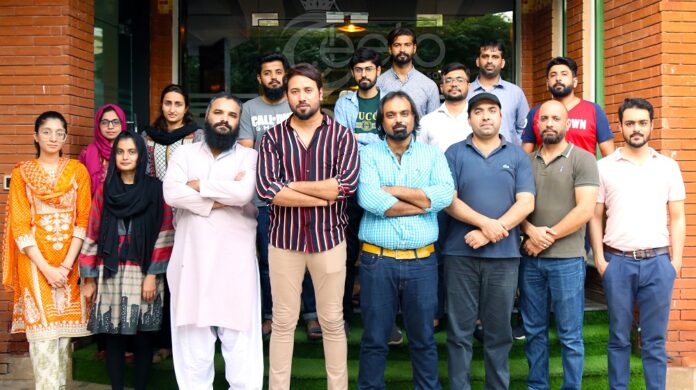 A Pakistani startup called Trivzia has raised over $400,000 in a seed round from 47 Ventures – A premier enterprise pointed thoroughly on Pakistan's development in the technology industry, investing in startups through seed-stage series.
Seeds rounds are among the first rounds of funding a company will attain, mainly while the business is new and budding, struggling to progress.
HQ Trivia's (US famous digital gameshow) local variant, Jeeto Naye Andaz Say, has garnered attention during the Covid-19 pandemic, and now it has more than 500,000 downloads on the Google Play Store and a 3.7 rating on App Store. Trivzia has a live entertainment game show with the name of Jeeto Naye Andaz Say.
Read More: Pakistan's blockchain tech startup, Rare Sense raises $400,000 in seed funding from US-based investors
Trivzia was established in 2019 by Waqqas Alvi, Waqas Shahid, Jahnzaib Shahid, and Ejaz Rana, Trivzia is a live trivia game where over 10,000 partakers enter to answer ten multiple-choice questions to earn cash prizes.
Jeeto Naye Andaz Say pursues the same format as HQ Trivia airing at the specified time of 10 PM PKT every night through its application. Anyone from the country can participate in the game show, the show includes ten questions that can be answered via the application. There is a ticker of 10 seconds to answer each query correctly, the cash pool allowed for the specific day is evenly split between all the winners at the end and the cash amount is transferred through local e-wallets service providers. It's a mere half an hour game and if people stick till the end of the show they also qualify for the lucky draw.
Pakistan's demography is dominated by youth and since gameshows are extremely popular in Pakistan especially among youth, but not everyone has easy access to the entry passes. Hence all these conditions allow Jeeto Naye Andaz say, an easily accessible platform, to step in and dominate the whole ballgame.
"Interactive live streaming is a complicated technical challenge particularly with a big number of accompanying users. This funding round will not only help us thrive our user base but will also help us withstand the challenges of interactive live streaming at a bigger scale" said Waqqas Alvi, co-founder & CEO of Pakistani startup, Trivia Software Solution Pvt. Ltd.
Source: Mena Bytes