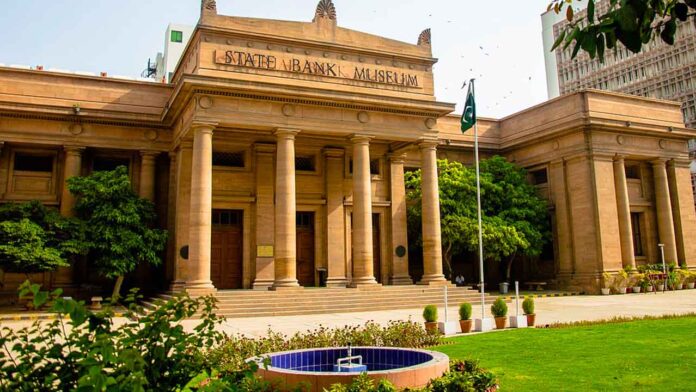 On Thursday, the Pakistani rupee topped all records, trading at above PKR 188 against the US dollar in the interbank market during intra-day trading, to continue a decline that has seen it lose more than 10% since March 4 in the wake of the deepening political predicament in the country. The local currency closed at PKR 188.18 in the interbank market, down PKR 2.05, or 1.09%, from Wednesday's close of PKR 186.13.
Interbank closing #ExchangeRate for todayhttps://t.co/LpSjk7jt14 pic.twitter.com/xyq14smdpQ

— SBP (@StateBank_Pak) April 7, 2022
Pakistani Rupee Plummets Due to Current Political Crisis in the Country
The Pakistani rupee has continued a non-stop downward streak for the 17th consecutive working day, except on March 24 when it closed flat compared to the previous day's closing as investors were concerned about the political crisis and economy, adding stress on the central bank to recover the falling Pakistani rupee.
SBP Increases the Policy Rate by 250 Basis Points to 12.25 Percent 
Furthermore, the State Bank of Pakistan (SBP) on Thursday declared an increase of 250 basis points in the standard policy rate, taking it to 12.25 percent in a "strong and proactive policy response". The SBP's Monetary Policy Committee (MPC) said in a statement that in its previous meeting on March 8, it had noted the "significant uncertainty around the outlook for international commodity prices and global financial conditions" which were further aggravated by the Russia-Ukraine conflict.
1/3 In an emergency meeting today, MPC decided to raise policy rate by 250bps to 12.25%. This strong and proactive policy response was necessitated by a deterioration in outlook for inflation and increase in risks to external stability since last meeting. https://t.co/VSRwxRQJhY

— SBP (@StateBank_Pak) April 7, 2022
"Since the last MPC meeting, the inflation outlook has deteriorated and risks to external stability have risen," it noted. "Externally, futures markets suggest that global commodity prices, including oil, are likely to remain elevated for longer and the Federal Reserve is likely to increase interest rates more quickly than previously anticipated, likely leading to a sharper tightening of global financial conditions," the statement informed the cause for the increase in the policy rate.
Pakistan's Foreign Reserves Plunge to $ 17.48 Billion
Moreover, Pakistan's liquid foreign reserves observed massive outflows of $1 billion in the week that ended on April 7, 2022, representing a 5.8 percent decline of foreign reserves on a week-on-week basis. The SBP weekly report published on Thursday disclosed that the country's total liquid foreign reserves went down by $1.077 billion (-5.8%) on April 7, 2022, to $17.47 billion, compared to $18.55 billion in the previous week. The SBP reserves decreased by $728.1 million to $11.32 billion (-6%), compared to $12.04 billion a week earlier. The central bank's reserves have dropped to their lowest level since June 26, 2020, when they stood at $11.23 billion.
Total liquid foreign #reserves held by the country stood at US$ 17.48 billion as of April 01, 2022. For details: https://t.co/WpSgomnd3v pic.twitter.com/qzwGVJOsLE

— SBP (@StateBank_Pak) April 7, 2022
Read more: SBP's Foreign Exchange Reserves Witness an Outflow of $869 Million in One Week