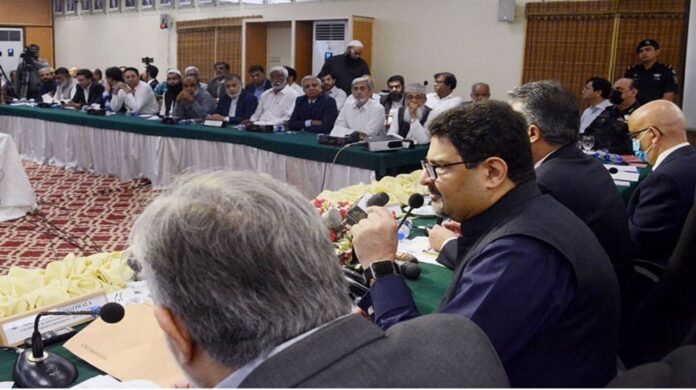 On Tuesday, Finance Minister Miftah Ismail stated that with increased hydel power, lower energy demand, and lower oil prices, Pakistan may even have a balance of payments surplus in the coming months. The minister expressed these views during a meeting hosted by Pakistan Stock Exchange (PSX). 
The Forthcoming Macroeconomic Stability Will Bring in Balance of Payments Surplus 
Along with the balance of payments surplus, the minister stated that macroeconomic stability was forthcoming with the International Monetary Fund (IMF) program resuming before the end of August as all conditionalities have been met. With regard to tax measures, the minister stated, "Fiscal discipline will be strictly followed and all additional expenditures will be fully funded by tax measures. 10 percent Super Tax is only imposed for one year while alternative revenue streams are developed."
In addition to the discussion concerning the balance of payments surplus, the meeting involved a discussion on proposals presented by PSX to the finance minister for the sustainable development of the capital markets. This follow-up meeting came on the heels of the visit of the finance minister to PSX last Friday. The PSX MD re-emphasized that the situation in the capital markets needs to be addressed on a war-footing.
Participants of the Meeting Urged to Raise Payout Ratios of SOEs by 50%
The participants urged that the payout ratios of profitable state-owned enterprises (SOEs) should be raised to 50 percent. Given the imminent board meetings, there was an urgency for guidance for SOEs to declare healthy dividends, which would result in dividend income and tax revenue for the government, giving it fiscal space for reducing circular debt as well. 
After discussing the balance of payments surplus, the finance minister ended the meeting by directing that a meeting be held immediately with the relevant ministry and all relevant stakeholders to consider this matter.
Read more: Miftah Ismail, Islamic Scholars Discuss Implementation of Shariah in Banking System