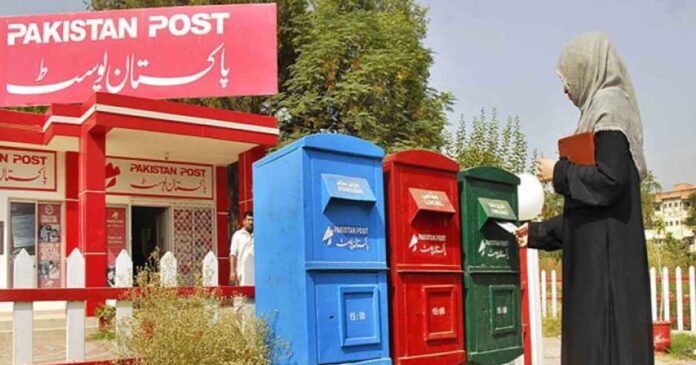 Finance Minister, Shaukat Tarin has proposed an idea of starting banking services by Pakistan Post. He suggested that Pakistan Post should enter into joint ventures with the already established banks that will also help to raise the national savings rate. Tarin told the cabinet meeting that he would discuss the matter with the minister for communications to finalize modalities in this regard.
Banking services by Pakistan Post can cater to a larger number of people
Tarin pointed out that the Pakistan Post Office Department (PPOD) had an expanded national outreach with 14,000 branches across the country. Since the conventional banks only cater to 33% of the population, the national savings rate is considerably low even in comparison with regional countries. With PPOD's nationwide outreach, the start of banking services by the PPOD could help raise the national savings rate.
The Communications Division stated that owing to its national outreach of the Pakistan Post Office Department (PPOD), Federal and Provincial Governments had been assigning various tasks to Pakistan Post as their agent. Some of these functions include; Posts, including Saving Bank and Postal Life Insurance, and agency functions on behalf of other Divisions such as military pensions, etc.
Moreover, the Pakistan Post and the Ministry of Communications took several measures to modify Pakistan Post's remittance, financial, and insurance services. According to the regulatory framework of the Securities and Exchange Commission of Pakistan (SECP), life insurance was moved to the newly created Postal Life Insurance Company (PLIC) whereas the Savings Bank's function had already been transferred to the Central Directorate of National Savings (CDNS).
Pakistan Post going through major changes
Pakistan Post previously faced many operational issues, such as;/slow delivery and expensive charges. Due to such issues, the population began to opt for private postal services. However, in recent years Pakistan Post has opted for modern technology. Pakistan Post took revolutionary steps to improve its efficiency and expand its network across the globe by introducing a variety of innovative electronic services that include; Electronic Money Order at doorstep, Pakistan Post Mobile Application, Pakistan Post E-Commerce Initiative, Computerized Pension Payment System, Western Union (WU), Money Transfer Service Pakistan Post, and PPOD-NBP International Remittance Service.
Read more: Amazon opens a facilitation center in Pakistan in collaboration with Pakistan Post