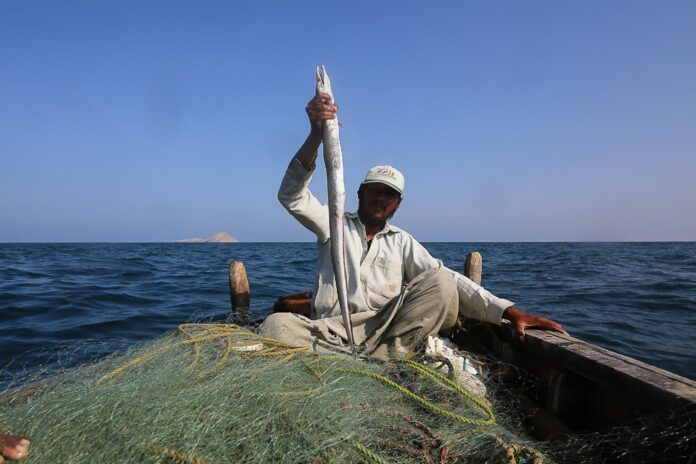 The fisheries sector of Pakistan has achieved landmark advancement in recent times, particularly with the development of the nation's first-ever high-end refrigerated seawater (RSW) fishing boat.
The winner of international awards, US-based Pakistani origin belonging to Parachinar Engineer, Dr. Zahid Ayub explained in his comprehensive presentation to Iftikhar Ali Malik, President of the SAARC Chamber here Sunday, "We have built it and after meeting all international standards and successful trials now put into operation at Karachi harbor".
Read more: UET Peshawar develops low-cost solar panels
Moreover, the Federation of Pakistan Chambers of Commerce and Industry (FPCCI) Vice President Raja Muhammad Anwar, former president FPCCI Eng Daroo Khan Achakzai, President Exporters' Association Muslim Khan Banowari, eminent SME expert, founder Secretary General SAARC Rehmat Ullah Javed, and others were also present on the occurrence.
Dr. Zahir Ayub explained that supporting the RSW system seawater is chilled to zero centigrade and fish is preserved at that temperature until the return at the harbor, therefore, sustaining its freshness and hygienic state. He further stated that this system would serve the poor fishermen in Pakistan and further turn their socio-economic situation by transporting fish besides increasing the fisheries sector because now fish will not be spoiled. Along with it, he also informed that the European Union for decades had outlawed fish export from Pakistan lacking proper refrigeration of abiding by the international standards.
Read more: Pakistan installs the country's first high-speed 4G cell tower, at K2 base camp
Previously, there was not a single Pakistani registered fishing vessel provided with even a simple form of Refrigerated Sea Water (RSW) system. Therefore, it leaves no option left for the fishermen in Pakistan except to utilize ice blocks and when it melts, they either have to return with a more limited catch or return with a damaged catch; the second alternative always prevailed causing massive financial declines.
Source: Brecorder
Image Source: DAWN