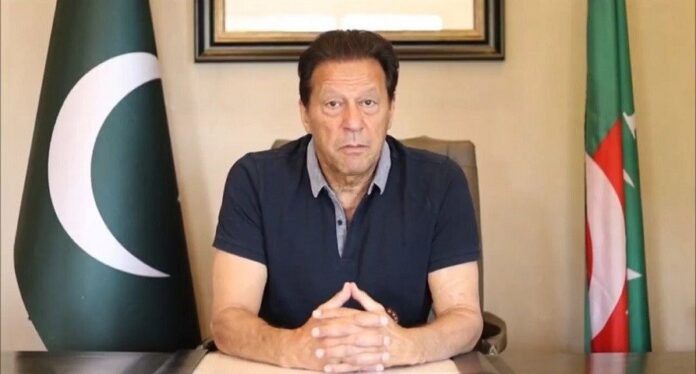 The past few days have been a blessing in disguise for Imran Khan's political career. On one side, he was ousted from the government, while on the other hand, his popularity skyrocketed to another level. Two days back, Imran Khan posted a request on his social media account asking overseas Pakistanis to send donations to the party's electronic fund (namanzoor.com). As always, the ex-pats responded by sending millions of rupees in donations, taking the tally to one billion rupees in the last 24 hours.
بیرونِ ملک مقیم اپنے پاکستانیوں کے نام میرا پیغام! pic.twitter.com/dAaiXXFJ3e

— Imran Khan (@ImranKhanPTI) April 15, 2022
Overseas Pakistanis responded to Khan's call by sending over 1 billion rupees to the party's electronic fund
Imran khan has released a video asking Overseas Pakistanis to send money for the "Haqiqi-Azadi" campaign to topple the 'corrupt government of the Shareef family' who had been in jail for three years and who are fighting corruption charges. To everyone's surprise, the overseas Pakistanis responded by donating over 1 billion rupees to the party's electronic fund.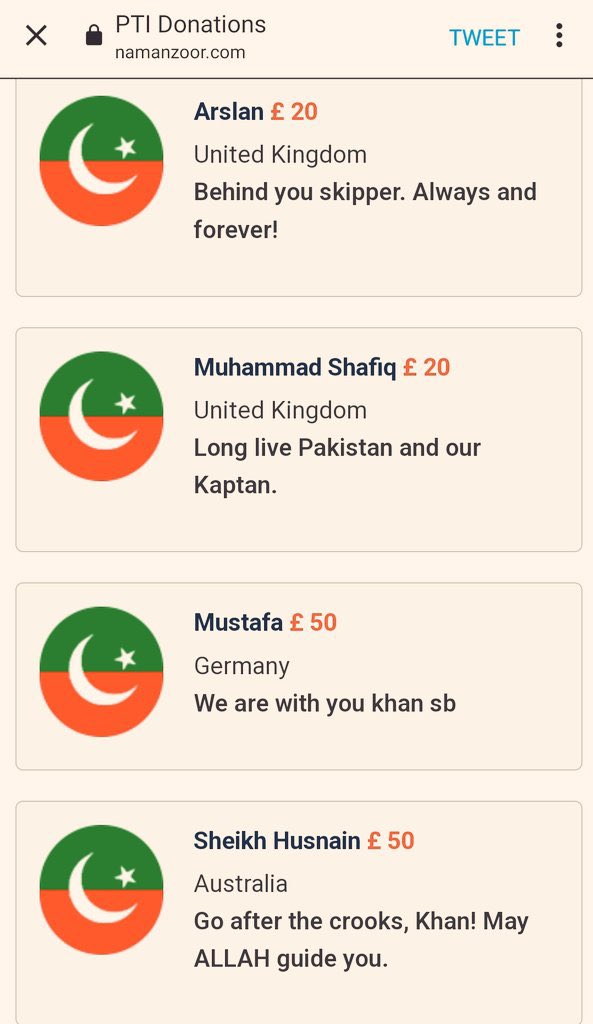 It was a never-seen-before phenomenon where people were seen waiting in lines just to donate money on Khan's call, so much so that the website collapsed multiple times due to excessive traffic. People were sending messages of support for Imran Khan and Pakistanis pledging to throw the corrupt government out of the assemblies.
Probably the only time in history that people are waiting in line on the website to donate for PTI after @ImranKhanPTI announced the website https://t.co/ECKoYse1V7 for Overseas Donations. Even with a fast server, it crashed earlier & now queuing people! #امپورٹڈ_حکومت_نامنظور pic.twitter.com/qih2bgy3cK

— PTI (@PTIofficial) April 15, 2022
How to donate?
Visit www.namanzoor.com official website
Click on the "click here to donate" button
After clicking, you will be taken to the second page to fill out a form
Fill out the given form with your detail and click on submit.
After that, chose a payment method. Either "PayPal" or "Credit Card"
Enter Your bank detail and click next
Upon accepting, you will be provided with a receipt of your donation along with a "Thank You" message
Read more: Imran Khan's Donation Website Crashes Due to an Overflow of Traffic