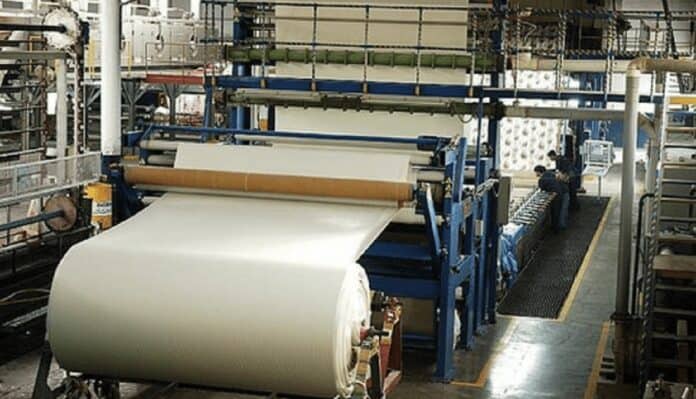 The first-ever 'Pakistan Textile Portal' has been launched by the National Textile University in Faisalabad (NTU) to facilitate textile industries. FCCI President Atif Munir Sheikh inaugurated the textile portal at the Faisalabad Chamber of Commerce and Industry (FCCI).
Read more: SBP's First Quarterly Report Indicate Pakistan's Economic Recovery
Pakistan's First-Ever Textile Portal to feature all types of textile related information
Talking to the inauguration ceremony, Atif Munir said; "We have the privilege to contribute 46 percent share in total textile export of Pakistan. Pakistan's first textile portal would have all types of textile-related information and play a major role in achieving the ambitious export targets. He further said that industrialists and businessmen related to the textile sector must switch over from traditional textile to technical textile and in this connection, NTU could also extend its services."
The registration to the Pakistan textile portal is totally free and industries can showcase their products by uploading detailed information about their quality brands with their capacity of manufacturing. The information provided on the portal can also be translated into many languages to ensure ease of access in different regions in the country and multiple awareness sessions will also be arranged to popularise this portal and convince exporters to avail of this free facility.
Pakistan's textile industry is booming
Minister for Planning and Development Asad Umar on Monday claimed that the textile industry in the country was booming under the Pakistan Tehreek-e-Insaf (PTI) rule. Referring to Bloomberg's report he said; "Bloomberg report on the booming textile industry, which is now outperforming other countries in the region after ages. This industry was collapsing under the PML-N govt with units being shut down."
Bloomberg report on the booming textile industry, which is now outperforming other countries in the region after ages. This industry was collapsing under the pmln govt. with units being shutdown. Now massive expansions going on. This boom made possible by the PTI textile policy pic.twitter.com/XZsWxsrc5n

— Asad Umar (@Asad_Umar) January 31, 2022
Source: Business Recorder