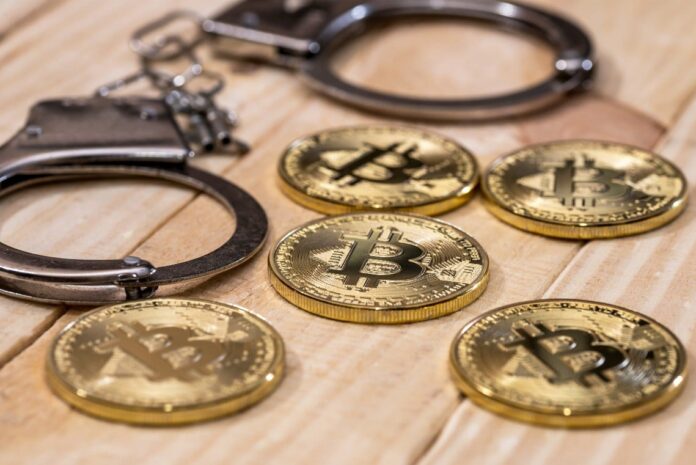 On Tuesday, a couple from New York couple was charged with a scheme of laundering $4.5 billion worth of stolen bitcoins, resulting in the confiscation of $3.6 billion in cryptocurrency, as declared by the US Justice Department. Moreover, Russian national Ilya Lichtenstein, 34, and his wife, Heather Morgan, 31, are charged with attempting to launder the proceeds of nearly 120,000 bitcoin that were stolen in a 2016 hack of Bitfinex, a platform where cryptocurrency including bitcoin is exchanged.
A New York Couple Charged with Allegedly Laundering Stolen Bitcoins 
At the time of the hack, the complaint states that the stolen bitcoins were worth $71 million, but the value of bitcoin has exploded since then. The Justice Department states that after the 2016 hack, blockchain analysis indicates the stolen bitcoins were transferred into a digital wallet under Lichtenstein's control. From there, the criminal complaint alleges that the New York couple utilized money laundering methods to convert and deposit roughly 25,000 bitcoins into financial accounts that are controlled by the couple. 
Furthermore, the remaining 94,000 stolen bitcoins allegedly remained in the digital wallet, letting the New York couple receive and store unlawful proceeds from the hack, according to the US Justice Department. The New York couple then allegedly converted some of the stolen bitcoins into millions of dollars worth of conventional currency and then utilized the cash proceeds to purchase gold, a $500 Walmart gift card. The New York couple further allegedly spent some of the money on Ubers and a Play Station, the complaint shows. 
The Couple Might Face 20 Years of Jail Time in the US 
Justice Department officials described on Monday that the New York couple employed sophisticated laundering methods to get the stolen bitcoins from the digital wallet into several exchanges and bank accounts. Lichtenstein and Morgan are charged with conspiracy to commit money laundering, which carries a maximum sentence of 20 years in prison, and conspiracy to defraud the United States, which carries a maximum sentence of five years in prison.
Read more: Crypto.com Reveals that Hackers Stole Over $30 Million from Users
Source: NBC News