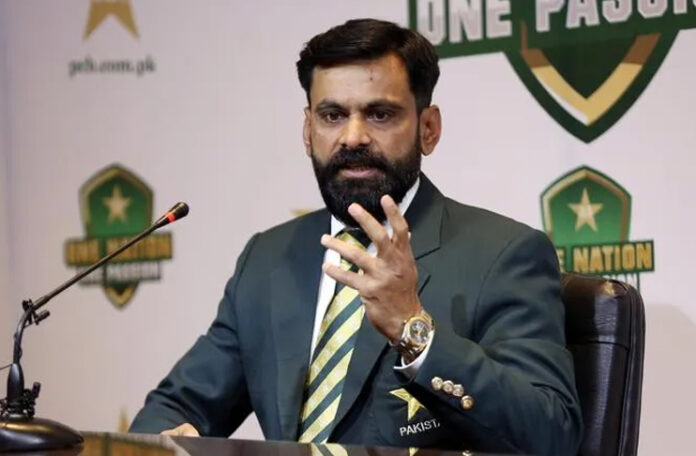 Former Pakistan captain Mohammad Hafeez has made the decision to step down from his role within the Pakistan Cricket Board (PCB) Cricket Technical Committee (CTC), just ahead of the highly anticipated ICC World Cup 2023. This unexpected move has garnered everyone's attention in the cricketing world, leaving fans and pundits curious about the reasons behind his departure and the potential implications for Pakistan cricket.
Mohammad Hafeez Resigns from Technical Committee
Mohammad Hafeez, renowned for his contributions to Pakistani cricket, announced his departure from the PCB Cricket Technical Committee via social media. In a heartfelt message, Hafeez expressed his gratitude to Zaka Ashraf, the chairman of the PCB, for granting him the opportunity to serve as an honorary member of the committee. He also assured his continued support for Pakistan cricket, pledging to be available whenever his expertise and advice were required.
I decided to leave Pakistan cricket technical committee. I served as honorary member. I would like to thank Zaka Ashraf sb for giving me this opportunity. I m always available whenever Zaka Ashraf sb need my honest suggestions for Pakistan cricket. My best wishes for Pakistan…

— Mohammad Hafeez (@MHafeez22) September 21, 2023
Mohammad Hafeez's cricketing legacy, with 392 international matches under his belt, including 21 centuries and 64 fifties, has left an indelible mark on Pakistan cricket. His retirement from international cricket in 2022 marked the end of an era, and now his exit from the PCB CTC raises questions about his future involvement in the sport. As the cricketing community awaits further developments, Hafeez's decision remains a topic of keen interest and discussion.
The Role of the PCB Cricket Technical Committee
The PCB Cricket Technical Committee plays a pivotal role in providing recommendations on various cricket-related matters, encompassing the domestic structure, scheduling, playing conditions, selection committee appointments, coaching staff selection, and development plans for umpires, referees, and curators. It is composed of esteemed former Pakistan cricket captains, including Misbah-ul-Haq, Inzamam-ul-Haq, and Mohammad Hafeez. The committee's insights and suggestions hold substantial weight in shaping the future of Pakistani cricket.
Hafeez's decision to resign from the committee came just before Pakistan's squad announcement for the ICC World Cup 2023, adding an element of intrigue to the timing of his departure. His presence at a recent high-profile meeting to evaluate Pakistan's performance in the ACC Men's Asia Cup 2023 further fueled speculation about the reasons behind his resignation.
Also read: Pakistan's World Cup 2023 Dreams Dashed as Naseem Shah Likely to be Ruled Out