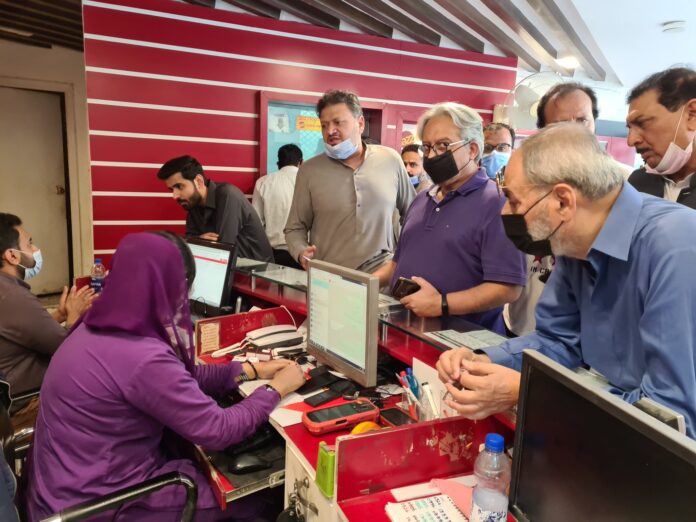 One of the leading telecom operators in the country, Jazz has been reported with major outage issues, as subscribers from across Pakistan have been encountering severe billing-related issues for as long as 9 days now. Jazz customers have been complaining of problems in outgoing, incoming, and internet services, with the issue continuing for many since the 1st of November.
This Outage Affected Nearly 71 Million Jazz customers
Furthermore, several Jazz customers have complained of not being able to subscribe to bundles or packages since the problem first emerged. The complaints are being reported from all across Pakistan so the outage is probably affecting many of the 71 million Jazz subscribers at varying degrees. 
#Jazz #Mobilink outgoing calls barred on the most numbers due to error in system. No intimation from service provider, zero response on helpline. Company says system out of order for the past few days while official regulator @PTAofficialpk seems careless. @PakPMO

— Waqar Gillani (@waqargillani) November 9, 2021
The Company's response on Twitter about the major outage has been quite standardized with the company using this standard response: "We regret the inconvenience being caused. Please share your detailed concern in inbox along with your phone number so that we can assist you in a better way."
Hi Musa, inconvenience is regretted. Please share your detailed concern along with your phone number in inbox so that we can assist you in a better way.

— Jazz (@jazzpk) November 5, 2021
Moreover, services such as the issuance of new SIMs and Mobile Network Portability have also been unavailable for a while now with clients returning from Jazz franchises and experience centers with unconcluded queries. The reason provided by Jazz for the major outage is the ongoing 'system upgrade' that has rendered biometric verification momentarily inactive. 
The Major Outage is Due to a System Upgrade
The outage struck on the company servers has led Jazz's helpline to remain mostly untended since the problems started to arise, leaving millions of Jazz customers helpless and disconnected. Although some users were notified by Jazz regarding the system upgrade, no additional details have since been given to the affected subscribers.
Read more: PTA Wins License Renewals Case against Telenor and Jazz
When questioned about the major outage of the company servers, Jazz answered, "A planned upgrade to new digital systems, for our customers, is underway. Our telecoms and data services are continuing seamlessly. However, a few customers may face some intermittent issues during this time. We regret any inconvenience caused and appreciate our customers' cooperation during this time."
Source: Pro Pakistani