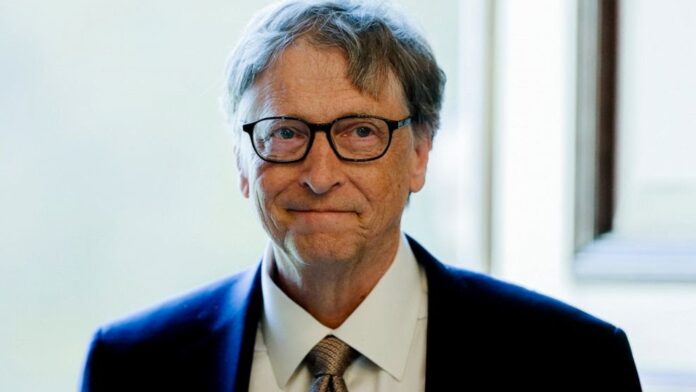 The Wall Street Journal reported that executives of Microsoft warned Bill Gates in 2008 to stop sending flirtatious emails to a female employee but dropped the matter after he told them he would stop. Gates did not deny these exchanges, but said they were a bad idea in hindsight and wouldn't happen again. Wall Street Journal was the first media outlet to report the meeting of Microsoft's former general counsel, its president and vice-chair, and another executive with Bill Gates when the company discovered inappropriate emails.
Microsoft warned Bill Gates before he retired as a full-time employee
Microsoft spokesperson Frank Shaw told the Journal that the 2008 warning from company executives happened shortly before Gates retired as a full-time employee. He further added that Gates had suggested meeting the employee outside of work in emails that were flirtatious and inappropriate but not extremely sexual.
Read more: Microsoft to Shut Down LinkedIn Social Media Service in China
Microsoft warned Bill Gates in 2008, which was more than a decade before similar alleged behaviour led the tech giant to hire a law firm in 2019 to investigate a letter from an engineer who said she had a sexual relationship with Gates over several years. An unnamed spokeswoman for Gates acknowledged to The Journal that there was an affair almost 20 years ago and that it ended amicably. He also told; "His decision to transition off the board was in no way related to this matter."
Proposal leading to workplace harassment investigations
The latest revelations about Gates further raised the concerns, forcing Microsoft investors to convince fellow shareholders to support a proposal that would force the company to investigate its workplace harassment policies and release a report about them. Microsoft urged investors to reject the proposal, arguing that it is unnecessary because the company has already adopted plans to publicly report how it is implementing its policies on sexual harassment and gender discrimination.
The proposal from Arjuna Capital on the agenda of Microsoft's annual shareholder meeting reads; "Reports of Bill Gates' inappropriate relationships and sexual advances towards Microsoft employees have only exacerbated concerns, putting in question the culture set by top leadership, and the board's role holding those culpable accountable."
Source: Sky News