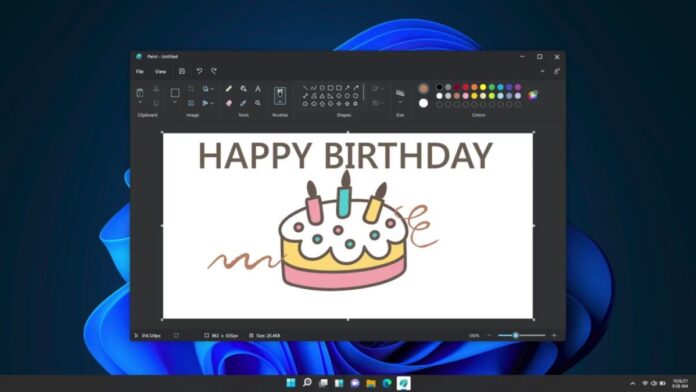 Microsoft has announced a much-awaited overhaul for the MS Paint application, including the most requested dark mode support addition. The software giant originally teased a dark mode addition nearly two years ago, and it's now being tested in both Canary and Dev Channels for Windows Insiders.
MS Paint Application Gets New Updates
With the new update, MS Paint will automatically switch over based on the system's theme or the dark mode can be manually enabled in the new settings page inside Paint. Moreover, Paint gains additional keyboard shortcuts and better access keys. The company has also redesigned dialog boxes to align them with the rest of the Windows 11 interface.
Moreover, the tech giant is also rolling out improvements to the zoom controls, so you can now zoom in and out with a custom value, and there's even a fit-to-screen button that will adjust the zoom to match the size of the Paint window and your resolution. "We are also rolling out improvements to the zoom controls as well to give you more flexibility and control over the view of your content on the canvas," said Dave Grochocki, principal program lead for built-in Windows apps.
Reversal of Plans
Microsoft had planned to remove its popular Paint app from Windows 10, but the company has now reversed its plan. Brandon LeBlanc, a senior program manager for Windows at Microsoft, confirmed that Paint will no longer be removed from Windows 10 in the immediate future. It should be noted that the software maker had been warning Windows 10 users for months that Paint would be removed, and those warnings vanished in the latest May 2019.
Also read: Microsoft is Retiring Internet Explorer after 27 Years