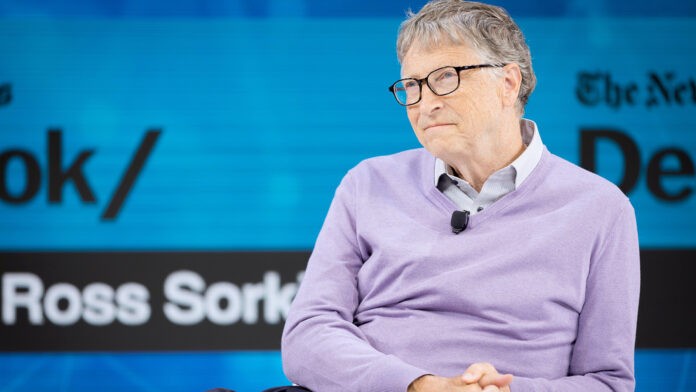 Recently, in an audio-only interview conducted on the Clubhouse app, the co-founder of Microsoft, Bill Gates has revived the old 'iPhone vs Android' controversy. As he has shared his preference for Android gadgets. It may not appear as a wonder that the billionaire is strongly on the side of Android.
In an interview on the invite-only audio chat app Clubhouse, Gates stated that he usually plays around with iPhones, "but the one I carry around happens to be Android".
In addition to it, Clubhouse is an application that enables a user to drop in audio-only chats. The operation of the app resembles a large series of podcast-like discussions. Currently, the app is invite-only and exclusively available for iPhone users.
"I actually use an Android phone. Because I want to keep track of everything," Gates told journalist Andrew Ross Sorkin in the interview.
Read more: The count of 3G, 4G Users have reached 93 Million in Pakistan
"Some of the Android manufacturers pre-install Microsoft software in a way that makes it easy for me," Gates told.
"They're more flexible about how the software connects up with the operating system. So that's what I ended up getting used to. You know, a lot of my friends have? iPhone? so there's no purity," he noted.
In 2019, Gates accepted the way he tackled Microsoft's mobile phone department was his "greatest mistake." Microsoft ended up allowing Google to transform Android into the only actual competitor for iPhone. Therefore, Microsoft missed out on the opportunity of a $400 billion market at the time, something Gates profoundly regrets. 
Since the unfortunate incident, Microsoft has teamed up with different producers, such as Samsung. The Korean company has introduced Microsoft's "Your Phone" application, which enables the users to have integration between smartphones and Windows 10 devices in a comparable way to Apple's ecosystem between iOS and MacOS.
Source: TechJuice