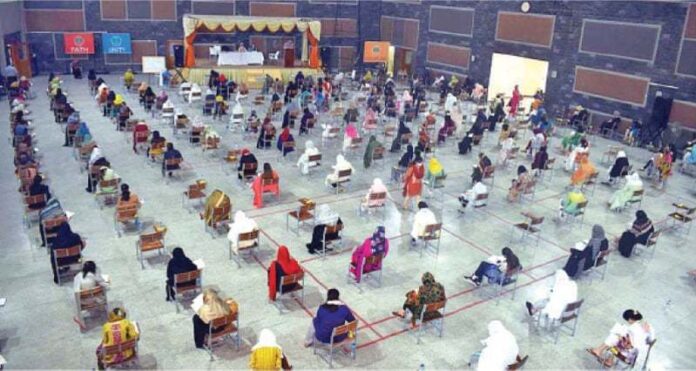 The recent revelation of high-tech cheating methods employed in the Medical and Dental Colleges Admission Test (MDCAT) has sent shockwaves through the medical community and education sector. This nationwide scandal of cheating in MDCAT, which unfolded during the admission test held on 10th September, has raised alarming concerns about the integrity of the admissions process for future healthcare professionals.
The Shocking Tactics of Cheating in MDCAT
With over 180,000 candidates participating in the MDCAT, reports of cheating have emerged, particularly in Khyber Pakhtunkhwa (KP). What sets this scandal apart is the use of advanced technology to manipulate test results. Bluetooth devices, wireless GSM pens with microphones, and micro earpieces are among the sophisticated tools allegedly used by some students.
These devices enabled remote communication and real-time guidance, allowing candidates to access answers and solve questions with external assistance. The shock and dismay within the medical community are palpable, as such unethical practices threaten the quality and competence of future doctors.
Urgent Calls for Reform
The revelations have prompted immediate action from authorities. Health Minister Dr. Nadeem Jan expressed his concern and called for a thorough investigation into the cheating scandal. A Joint Investigation Team (JIT) has been formed to identify those responsible, including potential involvement of influential educational academies.
Medical professionals and experts in technology emphasize the need for stringent ethical standards and reforms in medical exams. Lifetime bans for those involved in cheating are being advocated to deter future misconduct. Additionally, there is growing discussion about modern countermeasures, such as the use of frequency jammers during exams to block Bluetooth and Wi-Fi communication.
Also read: Eli Lilly, Manufacturer of Medical Insulin, Ceases Operations in Pakistan