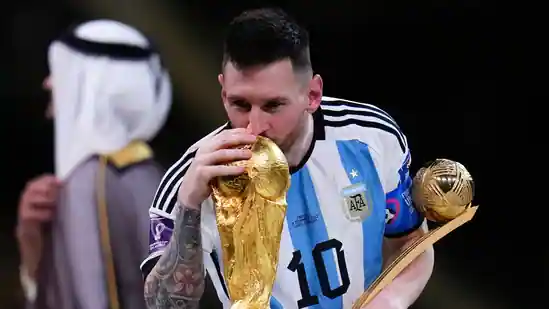 The CEO of Meta, Mark Zuckerberg, has revered that Argentina's skipper Lionel Messi's FIFA World Cup 2022 final post made history as it became the most liked post on Instagram. Messi's WorldCup post has broken the record of the most liked picture on Instagram, which was previously held by a simple picture of an egg.
Messi's Record-breaking World Cup Post Amassed Millions of Likes
Hours after posting the victory image, the footballers started receiving tons of likes and comments that quickly surpassed the previously record-breaking picture of an egg. In Messi's world cup post, he thanked everyone for their support in Spanish; the post reads, "WORLD CHAMPIONS!!!!!!! I dreamed it so many times, I wanted it so much that I still haven't fallen, I can't believe it……" He further wrote; "We demonstrate once again that Argentines when we fight together and united we are capable of achieving what we set out to do."
View this post on Instagram
The Guinness Book of World Records also confirmed the achievement: "A post by football superstar and now-World Cup winner Lionel Messi has become the most liked post on Instagram, with over 58 million likes," the official website wrote. The record-breaking post features several photos of Messi clutching the trophy as well as images of him celebrating with his teammates.
List of New Records Under Messi's Belt
This is probably Messi's only non-sporting record; however, he broke and created several records during the Qatar World cup. The Guinness World Records posted a series of records broken by the football genius, including:
Most World Cup Man of the Match awards(11)
Most World Cup appearances as captain(19)
Most appearances in World Cup tournaments by a male player(5)
The first person to assist (a goal) at five different World Cups