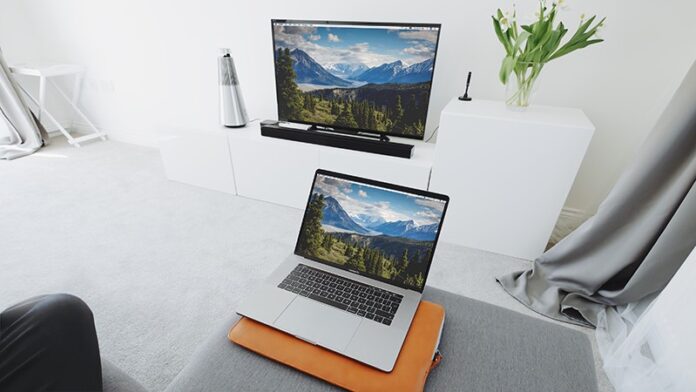 During the pandemic, everyone is missing out on the magic of cinematic aura, the vibes of watching movies and seasons on big screens. Who does not want to admire Tom Cruise's astounding stunts on big screens? With everything being shut down over and over, the only option left is, connect your laptop to your TV, to have a comparable or almost proportional theatre-like experience.
Read more: Netflix will be launching its shuffle play feature worldwide this year
We have various options available to connect your laptops with smart tv, starting from the easiest one;
1) Wired Devices
Wired HDMI: Wired HDMI is the most conventional TV to PC connector, consisting of a wire running from your computer to the TV. With wired HDMI, laptops and PC have a bunch of different connections;
Full-sized HDMI: As explained, it is the easiest one that just requires you to connect one end of the cable to the PC and the other end to your TV
Mini or Micro HDMI: They just need an adapter connected to the regular HDMI that can easily be brought from any electronic store
Thunderbolt, DisplayPort, or Mini DisplayPort: HDMI can also be connected to laptops having these features, by using an adapter. Computer features and specs must be thoroughly checked online before establishing the connection
The modern C port: It is a tiny device that is highly in demand and it only requires a USB-C to HDMI adapter to work just fine
2) Wireless devices
Wireless connectivity depends completely on the PC and the capabilities of a smart tv. If you are a tech junkie imposing to completely skip wires and incorporate modern technology into your viewing experience, here are your categorized options;
For Apple users: Apple users can use the AirPlay feature, which only works for apple compatible devices such as; apple tv, apple tv 4k, etc. When you link the laptop via AirPlay it will generate a code on your tv screens that needs to be entered on the laptop to establish the connection
For Google Users: Google also offers a similar feature in its device, Chrome Cast. Unlike, AirPlay, it can also be used by Apple users through a third-party app.
For Windows PC: If you are using Windows PC, you can use Miracast – a build-in feature available in Windows 10, that cast your android mobile screen directly to your TV. Devices that support Miracast includes; Roku streamers and adapters that plunge into your Tv
To save the hustle, or if you are out of options you can just connect your laptop to your TV via an HDMI cord that plugs into the TV output options labeled as HDMI. Make sure to select the correct source of HDMI before using any device by using your TVs remote i.e, HDMI 1 or HDMI 2, etc
Source: TechAdvisor