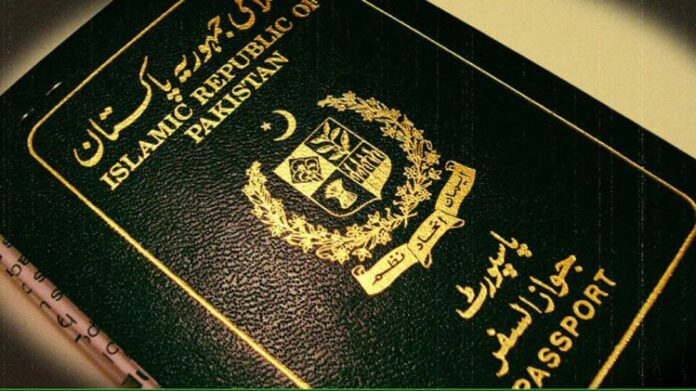 The residents of the metropolitan city won't need to stand in long queues in the scorching heat as the government has launched an online payment system for the passport fee using Passport Fee Asaan App. The service is already available in Islamabad, Rawalpindi, and Lahore, and the citizens can avail its services in Karachi from the next month.
Passport Fee Asaan App
The 'Passport Fee Asaan' mobile application will save the time and energy of citizens as they can easily pay the fee from the comfort of their homes. The app is a digital initiative for facilitating the People of Pakistan by the Directorate General Immigration & Passports, the Ministry of Interior, and the Government of Pakistan. It will help users with Passport Fee calculation and payment process.
During the launch of the online portal, Interior minister, Rana Sanaullah, said that the app will help to put a stop to "long queues and cumbersome trips to the banks," and it will make paying passport fees much easier for citizens. The app also generates payment challan, which can be paid via ATM, internet banking, or 1-link member bank branches.
NADRA Pairs with 1Link to Introduce Digital Payments
NADRA inked an agreement with digital payments solution provider 1Link, to enable Pakistanis to pay bills, collect pension payments, and undergo biometric verification in case they want to amend the details of their national ID, the CNIC. The partnership will enable the more than 17,000 e-Sahulat outlets to perform fund transfers, cash-in, and cash-out, and public-to-government (P2G), government-to-public (G2P), and public-to-public payments (P2P) payments. Nadra Chairman Tariq Malik said, "We are enhancing state capacity to deliver digital public goods and move towards electronic financial transactions for transparency and accountability. This would enable financial inclusion as well."
Also read: NADRA Launches Rahbar Mobile App to Locate its Nearest Center