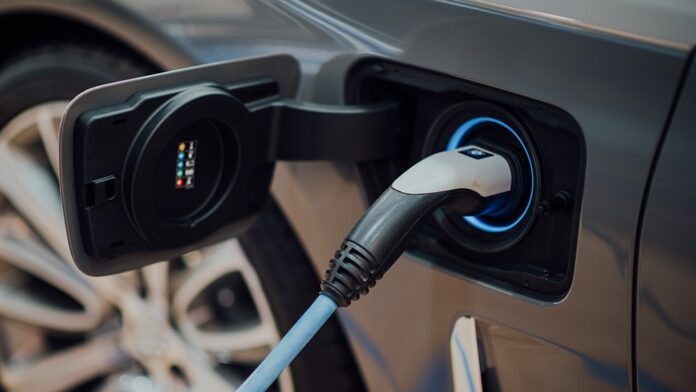 Yet another electric car charging station was spotted in Saddar, one of the posh areas of the metropolitan city. The electric car charging station is named Libra Charging Hub which has 160 kW fast chargers that can charge high-end EVs as well as Chinese EVs with smaller batteries.
The Libra Charging Hub
A businessman from Karachi, Abdul Haseeb Khan, has established a fast-charging station for electric vehicles. The station is located in one of the oldest and busiest areas of Karachi having 160 kW charges that can take 15 minutes to recharge a car from zero to eighty percent. Khan confirmed in a statement; "It is the first fast-charging station in Pakistan. There are several stations for EVs charging in Pakistan, but this station offers 160 kW fast charging, which allows for a charging time of just 15 minutes."
Speaking to a local media publication, the owner of Libra Charging Hub said that the rate for charging is Rs. 65 per kWh which means that a normal EV with a 46 kWh battery pack can receive a full charge for about Rs. 3000. Abdul Haseeb demanded the government to install more Pole Mounted Transformers (PMT) to aid the establishment of such stations across Pakistan. "It is an environmentally friendly fuel that can aid the government in offloading some of the energy burdens," he added.
The Impact of Electric Cars on the economy
In November 2019, the PTI-led government approved the National Electric Vehicle policy which aims to help Pakistan meet its climate goals and also help in improving its economy. The electric car industry is a promising market that can work in the country's favor and can help the country to stabilize its declining economic status in the future.
Read more: The Auto Industry Development Plan will attract Japanese and Korean auto manufacturers