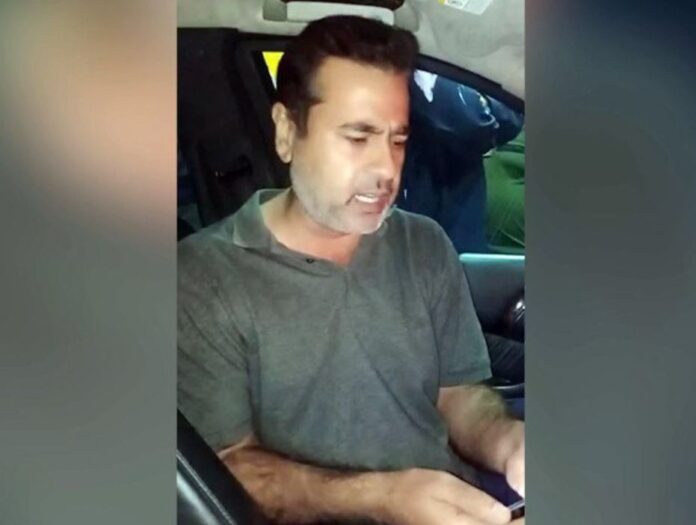 On Tuesday, Journalist Imran Riaz Khan was arrested near the outskirts of Islamabad, according to his attorney Mian Ali Ashfaq. While speaking to the press he stated that Imran Riaz Khan was heading to Islamabad when he was arrested in association with a treason case reported against him in Attock.
PTI Officials Are Condemning Journalist Imran Riaz Khan's Arrest Over Treason Cases 
Ashfaq said that his client was named in 17 treason cases across Punjab, adding that he was registering a contempt of court petition against the police. PTI Secretary General Asad Umar criticized the arrest. He said that expression of views should be met with counterarguments instead of arrests. Moreover, PTI Vice President Fawad Chaudhry also vehemently condemned the arrest and hoped that the courts would take the right action.
عمران ریاض خان کی گرفتاری قابلِ مذمت ہے. رائے کے اظہار کا جواب دلیل سے دیا جاتا ہے گرفتاری سے نہیں.

— Asad Umar (@Asad_Umar) July 5, 2022
آج ہی عمران خان نے پاکستان میں صحافیوں پر پابندیوں کے حوالے سے تفصیلی بات کی تھی اور کہا تھا کہ ملک میں فاشسٹ حکومت اپنے خلاف تنقیدی آوازوں کو دبانے کیلئے تیسرے درجے کے ہتھکنڈے استعمال کرے گی، عمران ریاض گرفتاری کی شدید مذمت کرتے ہیں امید ہے عدالتیں کھلیں گی اور انصاف ہو گا

— Ch Fawad Hussain (@fawadchaudhry) July 5, 2022
Furthermore, PTI Central Secretary Infor­m­ation Farrukh Habib also shared a video concerning the journalist's apprehension by law enforcement bureaus. PTI leader Ali Haider Zaidi also criticized the sudden arrest of Imran Riaz Khan and said the nation stood with Khan.
Several Treason Cases Have Been Registered Against Many Senior Journalists and Anchors 
In a recent video on his Youtube channel, Imran Riaz Khan directly addressed Chief of Army Staff General Qamar Javed Bajwa and alleged that he was strong-armed after asking questions from military references about the country's present political and economic crisis. Several cases have been registered against senior journalists and anchors, including Khan, Sabir Shakir, Arshad Sharif, Sami Ibrahim, and Moeed Pirzada, for allegedly circulating hate against the army and state institutions.
The registration of treason cases against the above, who are seen to favor the PTI, was condemned by PTI Chairman Imran Khan earlier today in a video address. In May, the Lahore High Court accepted Khan's plea for defensive bail after multiple treason cases were registered against him.
Read more: Police Arrests Three Youngsters for Killing a Professor for Crypto Purchasing