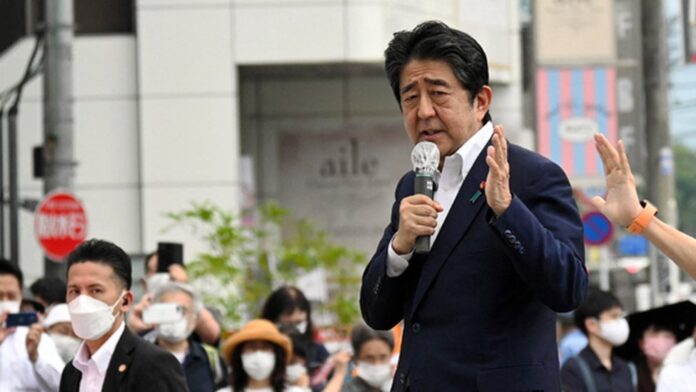 The former Japanese Prime Minister, Shinzo Abe, died after being shot at an election campaign event at Nara. Hidetada Fukushima, professor of emergency medicine at Nara Medical University Hospital, told an international news organization; "Shinzo Abe was transported to [the hospital] at 12:20 pm. He was in a state of cardiac arrest upon arrival. Resuscitation was administered. However, unfortunately, he died at 5:03 pm."
Body of the assassinated former PM returns to Tokyo
Abe was shot while he was delivering a campaign speech on the street near a train station in Nara. He was shot from the back twice as soon as he raises his fist asking the voters to re-elect his party, the Liberal Democrats, in elections for the Upper House scheduled for 10th July. The suspect named, Tetsuya Yamagami, was believed to have shot the former PM with a homemade gun consisting of two cylindrical metallic parts heavily bound in black tape.
According to the international media, a motorcade thought to be carrying the body of the slain politician left the hospital, earlier in the day that was thought to be taking the former PM's body to his Tokyo residence. The incumbent PM Kishida, said; "It is a barbaric act during election campaigning, which is the foundation of democracy, and it is absolutely unforgivable. I condemn this act in the strongest terms."
The legacy of Japan's longest-serving PM, Shinzo Abe
Shinzo Abe held office in 2006 for one year and later he made a surprising comeback where he ruled the country from 2012 to 2020. When Abe was elected for the second time, Japan was in recession and his economic policy was credited with helping return growth to an ailing economy. During his reign, the economy thrived and unemployment dropped to the lowest levels.
Read more: The Bank of Japan (BoJ) has officially started experimenting with issuing digital currency