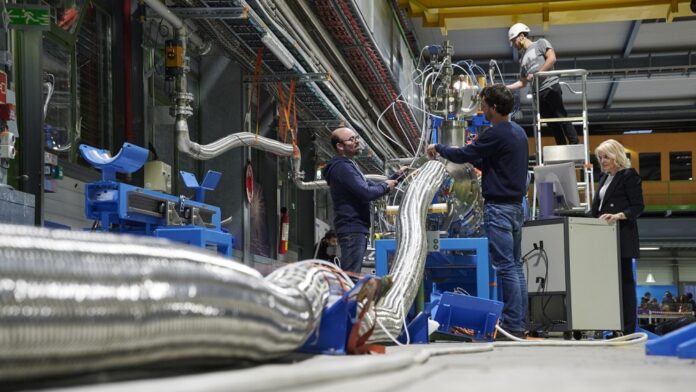 Japan is testing a superconducting power transmission system that promises 0% transmission losses while delivering electricity. The superconducting power transmission system has entered the practical stage in Japan, offering a potentially less costly way to operate trains and a possible countermeasure to global warming.
Read more: World's First Dual-Mode Vehicle to Begin Operating in Japan
How superconducting power transmission system works
The Japan Railway-affiliated research institute has laid a 1.5-km superconducting transmission line, the world's longest practical-use cable, at a facility in Miyazaki Prefecture, for demonstration tests. As per Japan's research institute, the production of the superconducting power transmission line was outsourced to Mitsui Mining & Smelting, and several railroad companies are showing interest in adopting the technology.
Transmission losses mainly occur when electricity gets converted to heat due to the electrical resistance of the wire. Using a superconducting power transmission system, when a transmission line is cooled to -269 Degrees Celcius and put into a superconducting state using liquid helium, the electrical resistance of the wire becomes zero, eliminating all kinds of power losses.
Cost-effective project
The superconducting transmission system is relatively cheaper due to the use of liquid nitrogen, which can be used as a coolant, which is 10% cheaper than the standard liquid helium. Otherwise, the technology's cost could have been a major hurdle to its spread and adaptability.
The Railway Technical Research Institute said; "Although cooling adds costs to normal power transmission, we can make the distance of one power line more than 1 km, we can reduce the cost by utilizing existing power transmission facilities, and the advantage of eliminating power transmission losses outweighs the additional cooling cost." The superconducting power transmission also has the advantage of reducing the number of substations needed to maintain voltage, as they are located every 3 km, and the annual maintenance cost is estimated to be 20 million yen.
Source: Pro Pakistani