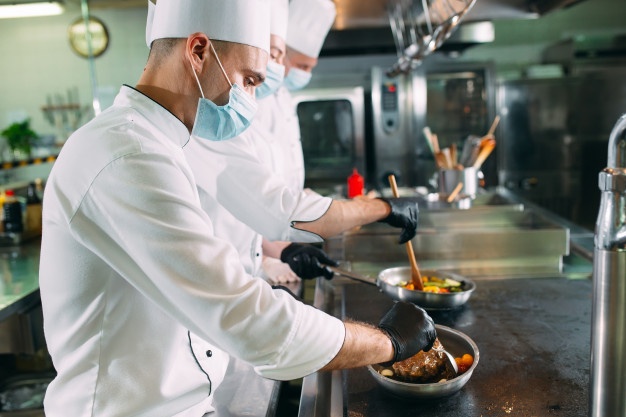 Punjab Food Authority (PFA) has introduced a star-based rating system for hotels and restaurants in the province. The star-based rating system will enable citizens to make informed decisions of choosing cafes, hotels, and restaurants for dining based on the reviews.
Read more: Japanese Professor Develops a Lickable TV Screen that Replicates Food Flavors
The star-based rating system will run in phases
According to PFA, the star-based rating system will include 250 restaurants in five major cities. The first phase of the project will include well-known restaurants in Lahore, Multan, Rawalpindi, Faisalabad, and Gujranwala. The businesses will be rated after rigorous scrutiny of food quality, taste, and hygiene.
PFA also introduced a mobile application to bring full transparency in scrutiny and ratings. The mobile application and web-based portal will also register all cafes, hotels, and restaurants. The star-based rating system is in line with Prime Minister Imran Khan's and Chief Minister Sardar Usman Buzdar's vision of aligning the country's food industry with international standards.
PFA crackdown on hotels and restaurants
Punjab Food Authority (PFA) has taken out a massive crackdown against local hotels located at GT Road and N5 National Highways and issued 239 warning notices to ensure the quality of food. PFA Director General Noorul Amin Mengal said; "The purpose of this crackdown was to keep checks and balances on such places (hotels) where passengers visit often to stay for a while during traveling." He further added that the raids will continue to ensure the provision of safe and quality food to road users and local residents.
The PFA team sealed two hotels near Bahawalpur for using rotten vegetables, ingredients, and substandard and unhygienic food ingredients. They also sealed a famous hotel for poor conditions of staff, located near Jhelum. The teams visited 189 hotels for checking food quality and premises conditions to ensure the standard environments.
Source: Pro Pakistani