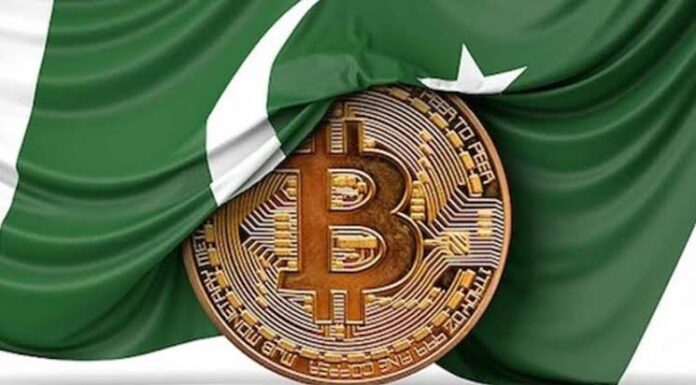 Federal Minister for Information Technology and Telecommunication Amin ul Haq has opposed the ban on cryptocurrency in Pakistan. He said that the crypto ban is hindering the development process of Pakistan. So, he will always oppose any policy that comes in the way of Pakistan's prosperity.
Read more: FIA Seized Credit Cards and Bank Accounts Linked to Crypto Transactions
IT ministry is not involved in the crypto ban
IT minister, Amin UL Haq confirmed that IT Ministry is not directly involved in cryptocurrency matters, rather, the Ministry of Finance, the Federal Board of Revenue (FBR) and the State Bank of Pakistan (SBP) deals with crypto-related matters. He clarified that the ministry is ready to provide technical assistance if it receives clearance from the aforementioned institutions.
The minister also regretted the increase in advance tax on the telecom sector, while saying that it was opposed by him in the cabinet and the parliament. We opposed it at every forum and the MQM had proposed separate amendments, as well. The talks on the matter of withholding tax are underway with the Finance Ministry and the FBR.
Pakistan records $20 billion crypto value in 2020-21
According to a research report by the Policy Advisory Board (PAB) of the Federation of Pakistan Chambers of Commerce and Industry (FPCCI), Pakistan recorded around $20 billion of cryptocurrency value in 2020-21. The report has recommended that government authorities must regulate cryptocurrencies by implementing the legal framework for regulating cryptocurrency.
Throughout the world, countries are having difficulties in regulating the new decentralised technology-backed segment. While economies are indecisive about the future of cryptocurrency small countries like El Salvador has adopted Bitcoin as legal tender whereas big economies like the US, China and India are trying to put restraints on it either by introducing blanket bans or by adopting it with a limited scope.
Source: Pro Pakistani